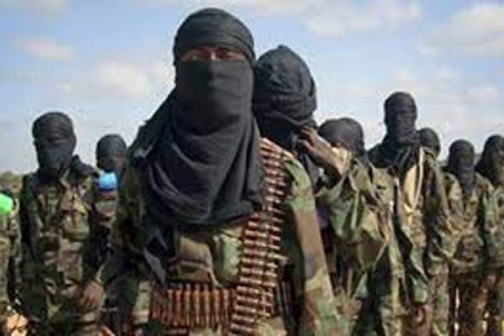 Kenya Defence Forces (KDF) soldiers Thursday killed 57 gunmen who they said were Al-Shabaab militants in a clash at Afmadow area, Somalia.
The incident happened close to Subow Centre and involved artillery fire and helicopter gunships.
KDF spokesman Col Joseph Owuoth said the incident happened at about 8.45 am.
"In the onslaught, 57 Al-Shabaab militants were killed and unknown number injured. Following the engagement, five technical were destroyed among other weapons," said Col Owuoth in a statement.
Col Owuoth said KDF personnel is still in the region to pacify it from the militants.
"KDF soldiers remain vigilant and will continue to relentlessly pursue the terrorist to ensure peace and security of our country Kenya, as well as support AMISOM operations in order to stabilize Somalia," said Lt Col Njuguna.
Somalia has not had an effective central government since the 1991 overthrow of President Siad Barre's military regime, which ushered in more than two decades of anarchy and conflict in a country deeply divided along clan lines.
KDF went to Somalia in October 2011. Kenya's incursion into southern Somalia started after the kidnapping of two Spanish women, who were working for MSF at the Dadaab refugee camp.
The abductions were carried out by the militants who the troops said planned to push away under the Operation Linda Nchi.
Two years later, the troops managed to take control of Kismayo port under Operation Sledge Hammer.