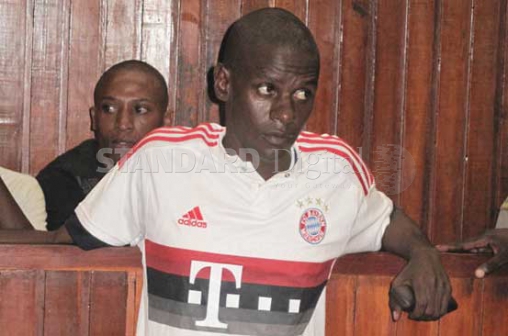 Mombasa: The main suspect of the Bella Vista Club terror attack has been sentenced to death.
Thabit Yahya Jamaldin's date with the hangman was set after he was found guilty of the murder of Mary Chepterim who died in the gun and grenade attack. Ms Chepterim was a security guard at the club.
Thursday, Justice Martin Muya said the prosecution had tendered water tight evidence which linked Thabit with the attack.
"The prosecution has proved an offence of murder beyond reasonable doubt.
"The accused had the intention to kill and create mayhem by hurling a hand grenade into the club. He does not deserve any mercy.
"And since death sentence is the only sentence provided by the law, I therefore sentence him to death," said Justice Muya.
The judge said the prosecution proved that a pistol, which was recovered from the scene after the blast, belonged to Thabit following analysis by forensic experts from the US.
She said the prosecution also proved that Thabit, the son of a prison officer, had intention to kill because he refused to be frisked by security guards on the fateful day before hurling the hand grenade into the club.
The judge said that after the incident, police officers retrieved a hand grenade pin and a pistol before rushing to Coast General Hospital where the accused was arrested.
Muya said the police later linked Thabit with the attack after his blood matched the blood stain which was found on the pin the police had recovered from the scene.
A witness who had given Thabit Sh10,000 to travel to Nairobi identified him because he had given him a laptop which was recovered from a bus ticket clerk.
"A witness, who was a ticket clerk at a bus station, identified the accused as the one who had a bag with belongings which included a toothbrush," said Muya.