Death row inmate spared after childhood abuse revelations
AMERICA
By BBC | Jul 21st 2018 | 3 min read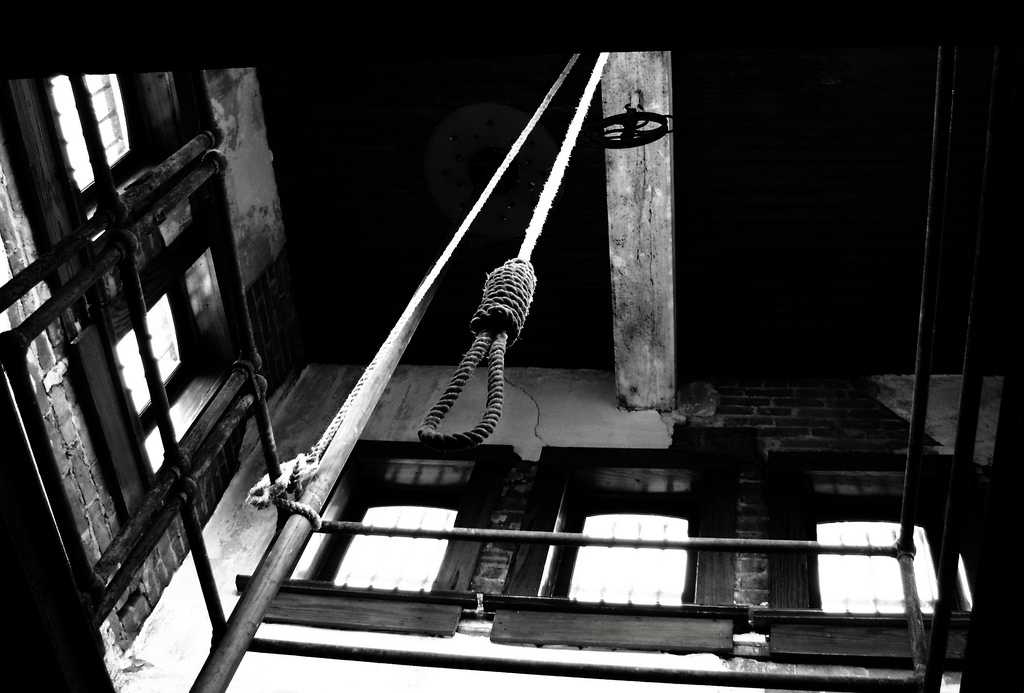 A governor has spared a convicted killer sentenced to die after a juror said that his childhood abuse had not been properly detailed at trial.
Ohio Governor John Kasich commuted Raymond Tibbetts' sentence to life in jail due to "fundamental flaws" in his sentencing.
Juror Ross Geiger found evidence of Tibbetts' traumatic past that jurors never heard, he told parole officials.
Tibbetts, 61, was convicted of killing his wife and a 67-year-old man in 1997.
The governor overturned an Ohio Parole Board ruling and granted clemency to Tibbetts, who will now serve life in jail without parole.
Gov Kasich said in a statement on Friday: "The defence's failure to present sufficient mitigating evidence, coupled with an inaccurate description of Tibbetts' childhood by the prosecution, essentially prevented the jury from making an informed decision about whether Tibbetts deserved the death sentence."
The woman who watched 300 executions
How US death penalty capital changed its mind
Gov Kasich had delayed Tibbetts' execution in February after receiving a letter from Mr Geiger asking for clemency.
Tibbetts' attorney, Erin Barnhart, said, "Governor Kasich has done our State a great service today by rectifying this wrong and ensuring that the checks and balances in our criminal justice system can work," WCPO reported.
In Cincinnati 21 years ago, Tibbetts killed Fred Hicks, a man who had hired Tibbetts' wife as a caretaker and who allowed them to live in his house.
The same day, he fatally beat and stabbed his wife, Judith Crawford, 42, after she argued with him about his cocaine addiction.
Tibbetts received the death penalty for murdering Hicks, and life imprisonment for the slaying of Crawford.
While Tibbetts' guilt remains unquestioned, Mr Geiger wrote to Gov Kasich when he discovered details of Tibbett's childhood abuse that had not been presented in trial.
Growing up, Tibbetts and his brothers had faced horrific conditions in the foster care system.
Tibbetts' application for mercy last year stated that he and his brothers were tied to a bed at night, starved, beaten, burned and thrown down stairs, CBS News reported.
In an opinion piece for news site Cleveland.com earlier this year, Mr Geiger called on Gov Kasich to "correct the system's mistake".
"The system failed to provide me with the information I needed to make an accurate and fair determination," he wrote.
He said if "prosecutors had been honest and forthcoming about the horrors" Tibbetts experienced as a child, he "would have voted for life without parole over death".
In accordance with Ohio law, even if only Mr Geiger voted for parole over death, he wrote, Tibbetts' would have been spared death row.
Mr Geiger testified before the Ohio Parole Board, asking for clemency since the jury had not known the facts of Tibbetts' upbringing and severe addictions to drugs and alcohol.
The board had voted against his request, siding with prosecutors who argued that Tibbetts' past did not outweigh his crimes, US media reported.
Prosecutor Joe Deters on Friday maintained that position, telling WCPO in a statement that the governor "has ever right to do what he did. We do not have to agree with it but he is the governor and it is over".