Rwanda records over 4000 Covid-19 cases in two days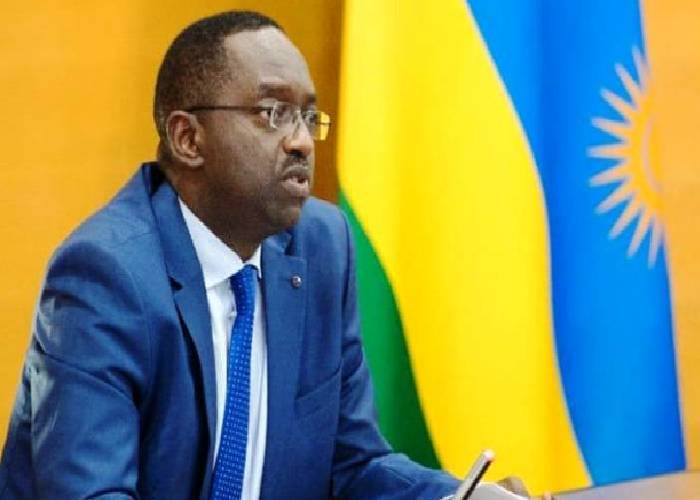 Rwanda has recorded the highest number of Covid-19 cases in 48 hours following the rollout of mass testing in Kigali and eight districts under lockdown.
In the last two days, Rwanda recorded 4,770 positive cases from a sample size of 124,448 tests.
According to Rwanda's Minister of Health Dr Daniel Ngamije, mass testing is being undertaken in the area under lockdown to determine the real picture of the situation.
Ngamije said the mass testing is to determine which cells and sectors in the city have the highest number of cases going by the samples, to give the government a clear picture of the situation.
"The two-day mass testing will give Rwanda Biomedical Centre a clearer picture of the spread of the virus, as it will inform citizens of the infection rate in the city," said the ministry.
The government recently imposed a 10-day lockdown in the City of Kigali and 8 districts around the country to minimise the spread of the new Covid-19 variant (Delta Variant) and Covid-related deaths in the country.
Rwanda's Covid-19 cases now stand at 57,322, recoveries at 40,041 while 649 people have succumbed to the disease with 72 are in critical condition.
In the last few weeks, Kigali has been one of the worst-affected parts of the country as the ministry warns of new variants.
As Rwanda continues to battle a record surge of new Covid-19 cases and deaths since June, the ministry added most of the new cases are the Delta variant.
He said the test target at least 15 per cent of the population, in each district.
And according to the World Health Organisation (WHO), Delta is 55 per cent more transmissible than the Alpha variant.