Tundu Lissu relives shooting experience, says Tanzania yet to address political oppression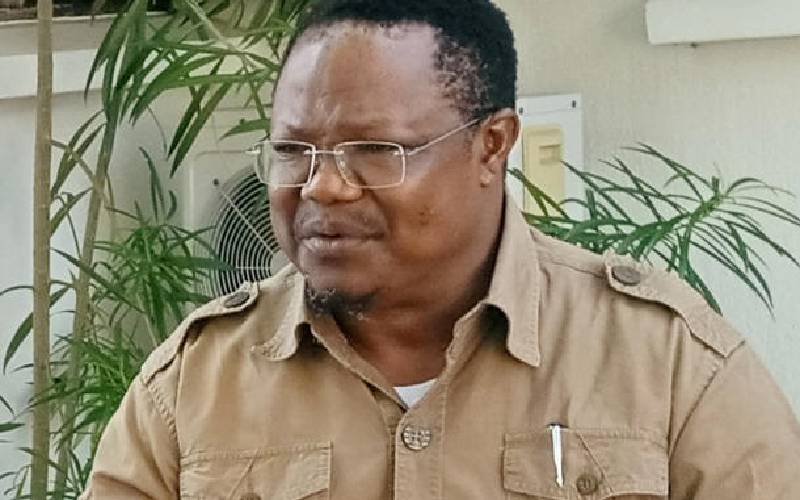 Those who forget the mistakes of their past are bound to repeat those mistakes, Tundu Lissu has said.
The Tanzanian opposition leader said the country can never move on without a proper accounting of its past.
During President Jakaya Kikwete's tenure when Lissu was MP between 2010 and 2015, he was arrested and charged with sedition, which he says is a classic political offence. He was arrested and charged three times, including being beaten up once.
Lissu said in February 2016, President John Pombe Magufuli stated he would see to it that by 2020 there was no opposition.
"What followed after, including the shooting, was a manifestation of the declaration of war," the opposition leader said on Spice FM today.
"I'm lucky I survived after being hit 16 times. Hundreds of others were arrested from their homes, farms, mosques or churches, and have never been found to date.
"Some bodies were found floating in River Rufiji or dumped in the Indian Ocean beaches."
But the opposition leader admitted that oppression may not have started with President Magufuli but it escalated during his tenure.
"I was arrested for the first time on Christmas eve of 2002 when Benjamin Mkapa was still president and charged the next day on Christmas day with sedition," he said.
"I have terrible experiences, not just with Magufuli."
Lissu said Kenya has experienced its fair share of the fight for democracy.
Lissu cited Kenya's 1982 coup which was characterised by disappearances, political killings, and torture claims.
How did Kenya move on? Lissu said Kenya found its answers in the 2010 constitution and the Truth, Justice and Reconciliation Commission.
Lissu said oppressors cannot ask their victims to close their eyes to the terrible past and to forgive and forget.
"We may forgive, but we should never forget, because if we forget we will have another [President John Pombe] Magufuli."
He said forgiveness for crimes of state against the people, by the government or its agencies, is given in the context of truth, justice, and reconciliation.
Lissu also cited South Africa's Bishop Tutu Commission, which he said helped the country move on. On October 29, 1998, South Africa's Truth and Reconciliation Commission, headed by Archbishop Desmond Tutu, released its final report about crimes and atrocities that occurred during apartheid.