Zambian President Lungu fine after fainting at National Ceremony, State House says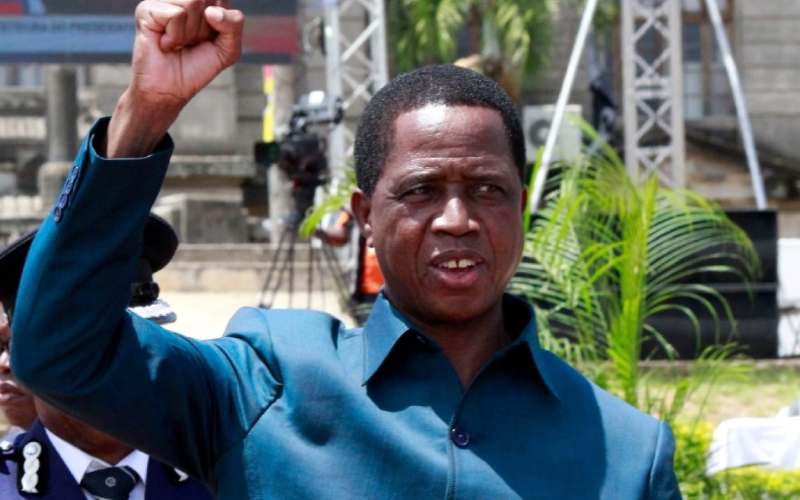 Zambia's Head of State President Edgar Lungu is fine, State House says.
This is after a televised official annual ceremony for the National Defence Forces Day was interrupted when the Head of State fainted abruptly at the event on Sunday, June 13.
According to the Zambian State House, President Lungu felt dizzy while officiating the 45th Defence Forces Day Commemoration and Investiture Ceremony at the capital, Lusaka.
However, Zambia's statehouse press statement explained that President Lungu recovered immediately, walked to his official car then went back to State House.
"The President wishes to assure the general public, concerned citizens and the International Community that he is discharging his duties as Head of State, Government and Commander in Chief of the Defence Forces," Simon Miti the president's aide said in a statement.
State House said that he will continue with his scheduled program uninterrupted.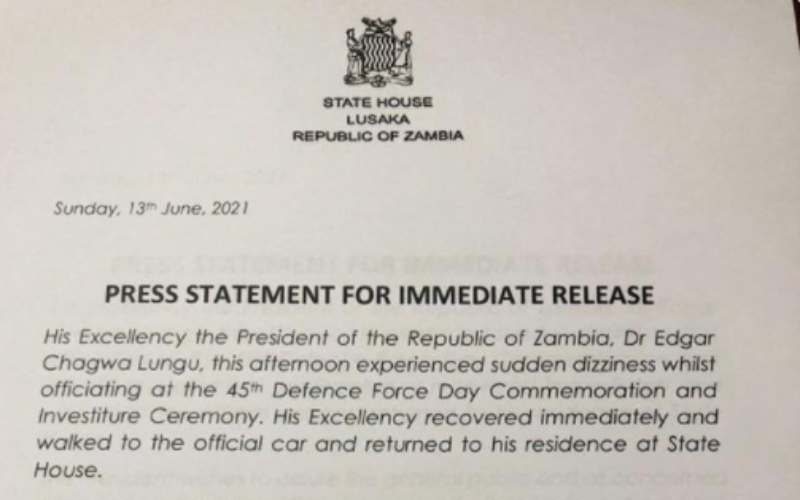 This is the second time Lungu is fainting in public after he was previously taken ill and hospitalised in 2015.
Edgar Lungu took the reins of power in the Southern African country in 2015 and maintained his powerful position since then.
Lungu will defend his seat in the upcoming elections on August 12, a move that has been met with controversy and mixed reactions in the country.
The small, landlocked country of 17 million people is in deep financial trouble and officially in default. Its external debt is estimated at nearly 10 billion euros -- half of which is held by private creditors.
This debt issue and the economic difficulties that plague the country are expected to dominate the upcoming elections.