Zanzibar's first VP Maalim Seif Hamad dies after contracting Covid-19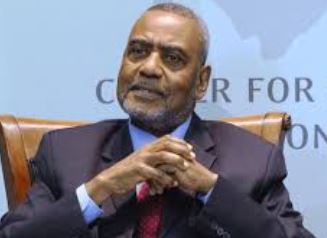 Zanzibar's first Vice President Maalim Seif Sharif Hamad is dead.
Hamad (pictured) died while undergoing treatment at Muhimbili National Hospital in Dar es Salaam, aged 77.
He had recently tested positive for coronavirus and admitted to hospital.
According to international media, Zanzibar President Ali Hassan Mwinyi confirmed news of his death on Wednesday in a televised address on state-run ZBC TV.
"The nation has really lost a patriotic leader. I also declare seven days of mourning and the national flag will fly half-mast during," he said.
Until his death, Hamad was Tanzania's ACT-Wazalendo party national chairman and also a former Zanzibar Presidential candidate.
Tanzania President John Magufuli condoled with Hamad's family in a tweet saying:
Nimepokea kwa masikitiko taarifa ya kifo cha Mhe. Maalim Seif Sharif Hamad, aliyekuwa Makamu wa Kwanza wa Rais wa Zanzibar. Natoa pole kwa Rais wa Zanzibar Mhe. Dkt. Mwinyi, Familia, Wazanzibari, wanachama wa ACT-Wazalendo na Watanzania wote. Mungu amweke mahali pema peponi,Amina — Dr John Magufuli (@MagufuliJP) February 17, 2021
President Uhuru Kenyatta joined in mourning the veteran politician as "a popular, wise and progressive leader whose contribution to the progress of his people and the East African region shall be dearly missed."