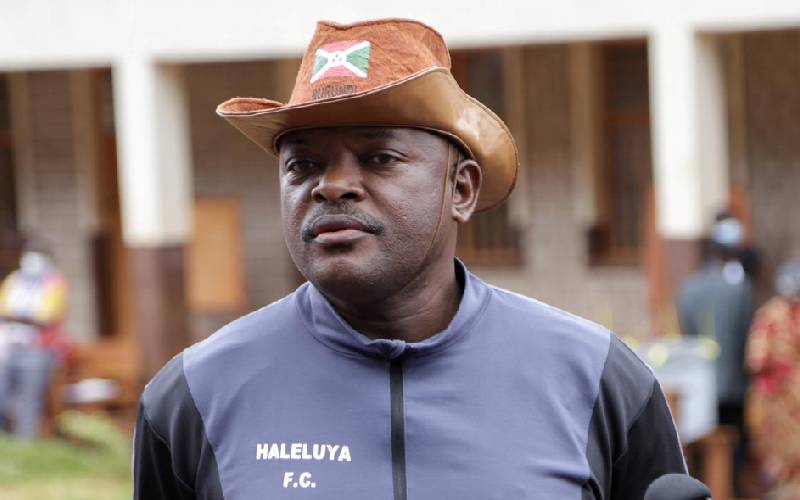 Outgoing Burundi's President Pierre Nkurunziza has died of a heart attack on Monday, June 8.
"The government announced "with great sorrow to Burundians and the international community" the passing of Nkurunziza, 55," read a statement posted on the government Twitter handle on Tuesday.
According to the statement, Nkurunzinza died on June 8 at Karusi hospital after suffering a heart attack.
Reports in Burundi on Monday indicated that Nkurunziza, 55, was hospitalised after falling sick.
Last month Burundi elected a new leader, retired general Evariste Ndayishimiye of the ruling CNDD-FDD party.
Nkurunziza, who has faced accusations of political repression throughout his presidency and sought a third term against widespread opposition, was due to stay in office until August when Ndayishimiye was to start a seven-year term.
According to Burundi's constitution, the president of the national assembly, Pascal Nyabenda, is now supposed to take over.
Nkurunziza died at a hospital in Karuzi in central Burundi, according to the statement, which added he had watched a game of volleyball on Saturday but fell ill that night and was taken to hospital.
His health improved on Sunday and he spoke to people but "surprisingly, on the morning of Monday, June 8, 2020, his health suddenly deteriorated and he had a heart attack".
Doctors provided "cardiopulmonary resuscitation" over the course of many hours but were unable to save him. The statement did not specify exactly when he died.
The statement asked people to remain calm and announced seven days of mourning.
First lady Denise Nkurunziza is reportedly recovering at Aga Khan Hospital in Nairobi, Kenya from Covid-19.