Kenya-Tanzania Covid-19 testing row gets dirty as propaganda sets in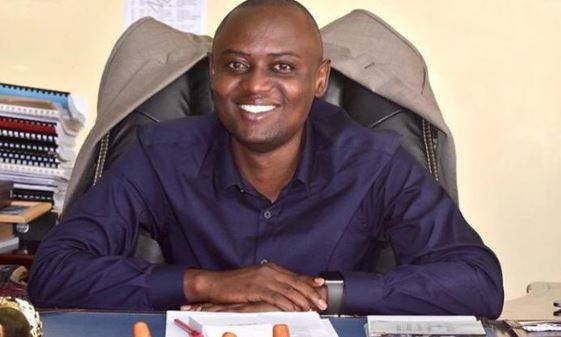 The Coronavirus testing row between Kenya and Tanzania is getting dirty with retaliatory politics and propaganda creeping in.
Tanzania now calls Kenya's testing of truck drivers at the Namanga border point a smear campaign against tourism business in Arusha, Tanzania.
A statement by Arusha Regional Commissioner Mrisho Gambo says Tanzania has put in place a system of collecting samples for testing truck drivers crossing the Namanga border from Kenya.
Curiously, the statement gives a tabulation of infections at the border, including Kenya ones, but keeps the numbers for a certain country secret in a paragraph that reads: "Samples taken from 44 truck drivers from Kenya on 14th May 2020, and results were released on 16th May 2020 whereby 14 drivers (11 from Kenya, 1 from Uganda and 2 from another country whose name shall be kept private in this document) all coming in from Kenyan side were positive. Thirty (30) drivers were negative."
Kenya has already sent back 182 foreigners with the virus to Tanzania. The foreigners tried to enter the country at various border points from Tanzania after testing positive for Covid-19.
The action by Tanzania comes a day after Kenya downplayed its border row with the East Africa nation over Covid-19 with Kenya's envoy to Dar es Salaam clarifying that the two countries are fighting one common enemy, which is the novel coronavirus and not each other.
According to the statement seen by Standard Digital, Tanzania decided to take the action in order to protect their citizens against any Covid-19 infections from Kenya, as well as ensuring the general population stands in good health. The country is anticipating to receive tourists when the high tourism season starts in June.
Gambo claims Tanzania took samples of 19 truck drivers from Tanzania who tested positive in Kenya and sent them to Tanzania's main National laboratory in the capital where they were all declared negative.
The Tanzanian administrator further claims that "in efforts to confirm reliability of COVID-19 test results, we took samples from 19 drivers from Tanzania who had been tested and declared positive by Kenya authorities at Namanga border on Kenyan side."
He adds: "After these samples were submitted to our Main National Laboratory in Dar es Salaam, the results came back as negative for all these drivers from Tanzania."
This comes after Kenya announced tougher restrictions at its border with Tanzania and Somalia to curb the spread of the virus.
On Tuesday, Kenya's Health Cabinet Secretary Mutahi Kagwe said 214 people had so far tested positive for the coronavirus at the various border points with Tanzania out of which 182 of them were foreigners and had been referred back to Tanzania.
Out of the 182 foreigners turned away at the Tanzanian border, 126 of them tested positive in Namanga, 24 in Lunga Lunga, 23 in Taveta, 4 in Isebania and one case in Loitoktok.
"What would have happened had we not taken the measure of testing at the border is that these 182 people would now be in our midst moving around in our country and you can imagine the rate of infection this would have caused," said Kagwe.
"This is critical and might explain why the President took the measures he took the other day."
Tanzania has so far reported 509 cases of the coronavirus, 183 recoveries and 21 deaths.
President John Magufuli on Sunday noted that they were considering reopening schools and allowing air travel into the country this week as coronavirus numbers continue to decline.