Africa's special status push at climate talks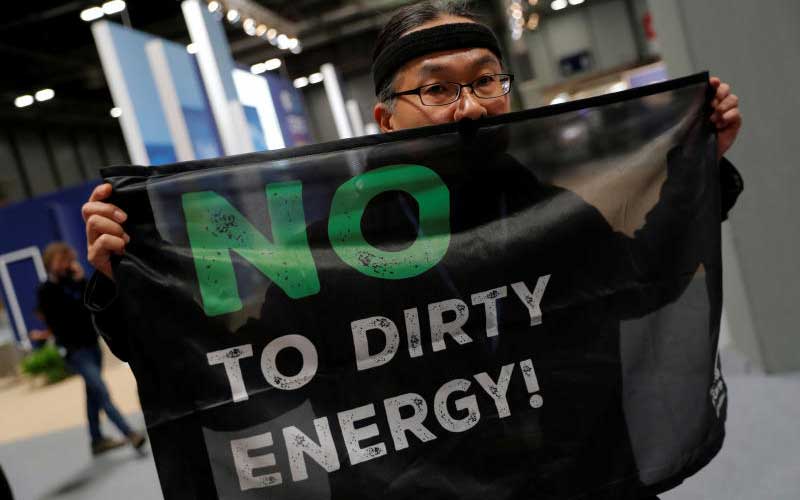 Africa's demand to be recognised as a continent with special needs has taken centre stage at this year's climate change conference in Madrid, Spain.
This position has been bolstered by African civil society organisations calling on stakeholders to recognise the special circumstances and needs of the continent, which is among the hardest hit and the least prepared for the adverse impacts of climate change.
African representatives at the opening session on Monday said their concerns should be included in the agenda. Africa's argument is the continent is the most affected by the effects of climate change, yet it has contributed the least to the emission of greenhouse gases.
Currently Kenya, Somalia and Congo are the hardest hit by torrential rains causing flooding and landslides that have so far claimed dozens and displaced thousands.
"We cannot be treated like other regions," said Dr Mithika Mwenda, the executive director of the Pan African Climate Justice Alliance, a major voice on climate justice in Africa.
"Without support, Africa will not only be unable to cope with the devastation of climate change, but will be unable to contribute its share in addressing the problem," Mwendwa said.
Africa's demand to be considered as a special case is supported by science, according to Prof Seth Osafo, the chair of the African Group of Negotiators.
"Africa should not be barred from asking for what it wants because this does not stop anyone from doing the same," Osafo said.
Special status demands first emerged in 2015 during COP 21 in Paris, where African ministers of environment unsuccessfully tabled the issue for consideration.
Informal consultations continued until COP24 in Katowice, Poland, last year. And the question of a special status for Africa is finally on the COP 25 agenda.
However, participants, especially those from poor countries, were shocked to learn from this year's Conference of Parties (COP25) President Carolina Schmidt that the demand by Africa would not be part of the agenda.
This elicited mixed reactions from countries, with the African ones saying it would not be acceptable that the issue goes undiscussed.
Ms Schmidt, who is also the Chilean Minister of Environment, later said the issue would be discussed, but in informal sessions.
Africa is pushing to be considered one with special needs as a bloc. This status is only enjoyed by Least Developed Countries (LDCs) and Small Island Developing States (SIDS). Such a status gives benefiting countries access to the Green Climate Fund (GCF) as grants, not loans. They are also not obliged to do mitigation and do not have to report their progress in addressing the climate crisis. Such countries are also benefiting from any opportunity of free or cheaper technology transfer as well as capacity building.
Such funds are accessed directly through GCF or multilateral agencies such as regional banks and United Nations bodies. Africa already has several LDCs.
Mr Fazal Issah, a Tanzanian participant in the African Civil Sociert Organisations (CSOs) team, said granting Africa the status it is seeking would be key in dealing with climate change.
But there was opposition to Africa's demands from some Arab countries and LDCs outside the continent. Saudi Arabian representatives, speaking on behalf of the Arab Group, noted that it had been informal consultations would be done for Africa only, and that it would be a waste of time to further deliberate on the issues.
Egypt, speaking for African Group of Negotiators, supported the proposal to have "special needs status" talks held informally. Honduras, on behalf of Independent Association of Latin America and the Caribbean, said Latin American countries also deserve special status.