Sudan President Omar al-Bashir steps down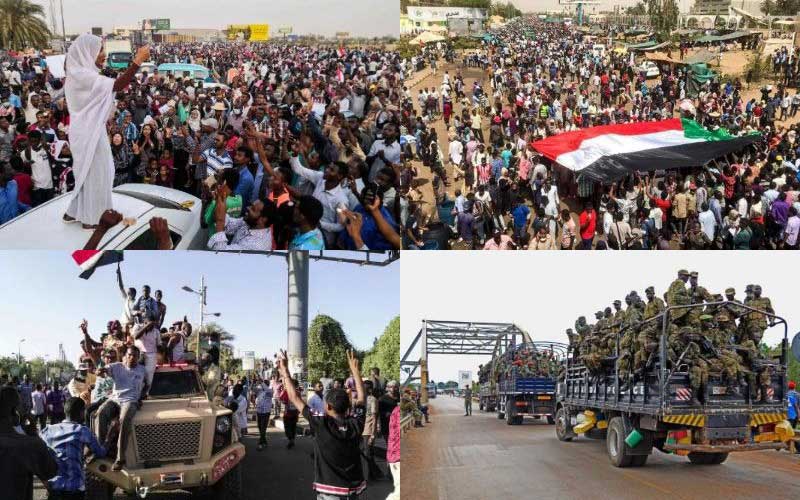 Sudan's President Omar al-Bashir has stepped down after months of protests against his rule.
Consultations are underway to set up a transitional council to run the country, government sources and a provincial minister said on Thursday.
The minister of production and economic resources in North Darfur Adel Mahjoub Hussein told the Dubai-based al-Hadath TV that "there are consultations to form a military council to take over power after President Bashir stepped down".
Earlier in the day, Sudanese army said it will make an "important statement soon," state television and radio announced, as thousands of protesters camped outside the military headquarters in Khartoum demanding the resignation of President Omar al-Bashir.
"The Sudanese army will issue an important statement soon. Wait for it," a television anchor said.
State media offered no further details, as the rally outside the army complex entered its sixth day.
Several military vehicles carrying troops entered the army compound in the early hours of Thursday, witnesses told AFP.
The compound also houses Bashir's official residence and the defence ministry.
Bashir, who is being sought by international prosecutors for alleged war crimes in the country's western Darfur region, had earlier refused to step down and said his opponents needed to seek power through the ballot box.
It is the fifth military coup in Sudan.
There have been successful coups in 1969, 1971 and a foiled attempt in 1977.
In April 1985, the military forced long-time autocrat Jaafar Nimeiri to step down after days of protests.
Four years later, Bashir backed by Islamist military, overthrew Sadiq al-Mahdi. Mahdi is currently the chief opposition figure.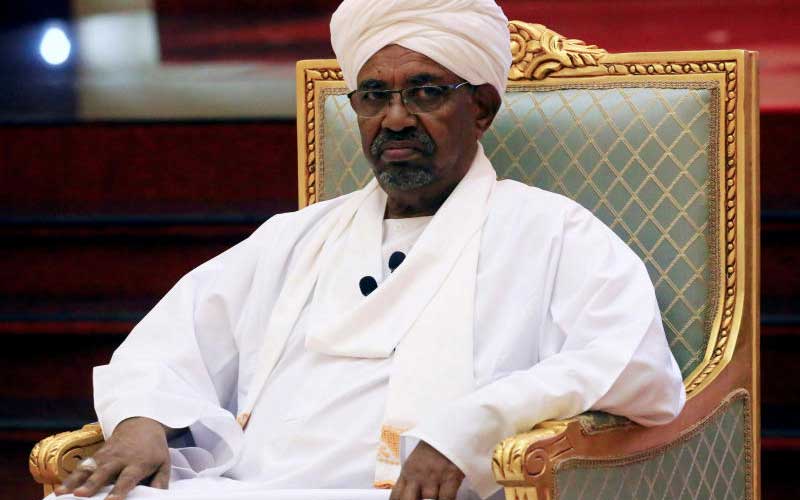 How it all began
The Sudan protests started in 2018 over the rising costs of bread and fuel and quickly spiralled into calls for the overthrow of President Omar al-Bashir.
The prices of bread tripled from Sh2 to Sh6. But many said the agitation had been boiling as the economic hardship hit with soaring inflation and limits on bank withdrawals.
Economic scholars say the country's woes were compounded by South Sudan seceding from Sudan in 2011. The young nation took most of the oil fields that Sudan relied on to boost its economy.
On February 22, Bashir imposed a nationwide state of emergency to quell the protests after an initial crackdown failed to rein in the rallies.
Since emergency rule came into effect, the demonstrations have been largely confined to the capital and its twin city of Omdurman.
Deaths
Quoting Sudan Opposition doctor committee, Reuters reported that around 20 people have been killed and dozens wounded in dawn attacks on a sit-in outside the defence ministry building.
Amnesty International said in a statement that nine people had reportedly been killed in Sudan since Saturday, and it had verified two deaths on Tuesday, one of them outside the compound.
The government said 39 people, including three security forces personnel, had died since protests began on December 19.
A senior leader of the Sudanese Professionals' Association (SPA) put the death toll at nearly 70.
A timeline of events
March 25: Protesters jailed, journalists march
March 21: Bashir bans hoarding of cash
March 21: Bashir reduces jail term for violating state of emergency
March 17: Activists outline list of media repression
March 14: Bashir hints of dialogue?
March 13: Civil disobedience observed, Activists outline diaspora rallies in U.S., Europe
March 12: Whipping sentence dismissed, March 13 rally gathers steam
March 11: State of emergency halved
March 9: Activists clean-up, announce March 10 rallies
March 8: Detained women on hunger strike – SPA
March 7: Women march, court orders release of protesters
March 6: SPA calls tribute rally for women
March 6: Nationwide strike 'resounding success' – Organizers
March 5: Nationwide strike called for today
March 3: Main opposition chief urges Bashir to quit
March 2: Opposition leader tells Bashir to leave
March 1: EU tasks government to arrest excesses under martial law.