Tanzania mourns victims of MV Nyerere ferry tragedy as toll hits 86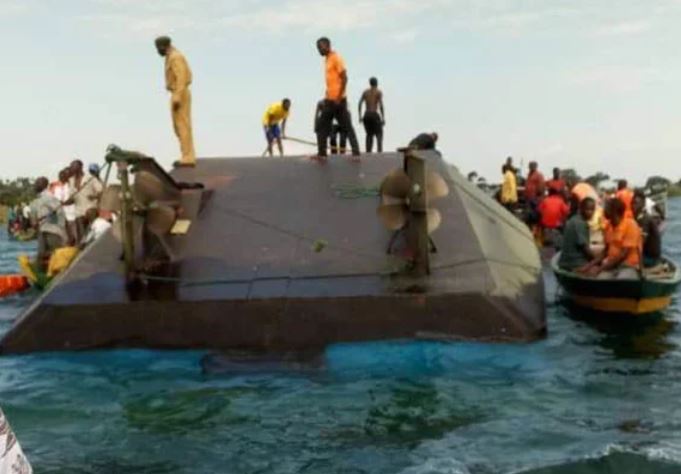 The death toll in Tanzania's ferry disaster has hit 86 as friends, families and relatives of the victims who have perished following the Thursday accident mourn.
Tanzania privately-owned press on its website, on Friday cited figures from John Mongella, the regional commissioner for Mwanza, where the MV Nyerere capsized on Thursday afternoon.
Officials have said the final death toll could be more than 200 with reports estimating that over 400 passengers were aboard MV Nyerere ferry.
Political figures, among them, former Kenya Prime Minister, Raila Odinga have condoled with the families.
The ODM leader sent his condolence message to the victims via his Twitter account.
"I send sincere and heartfelt condolences to families who lost loved ones in the MV Nyerere tragedy in Tanzania. I mourn with the people of Tanzania at this very difficult moment. May God grant peace and strength to the families, the care givers and the Tanzanian nation," tweeted Raila.
Adam Malima, a regional Commissioner in Tanzania, has also condoled with his country-people.
"We pray to God to give us hope following Thursday's tragedy," said Malima.
The Tanzanian president's spokesman Mr. Gerson Msigwa on Thursday said that President John Magufuli had received the reports of the death toll.
"According to reports that President John Magufuli has just received from the authorities in Mwanza, the toll now stands at more than 40 dead," said Gerson Msigwa.
The exact figures though are yet to be confirmed – a source according to Reuters, said that the person who dispensed the tickets for the journey cannot be traced.
So far thirty-seven people had been rescued from the sea, while the confirmed death toll rose to 44 from 42, Jonathan Shana, the regional police commander for Mwanza, a port on the southern shore of the lake, told Reuters by phone on Friday.
The exact cause of the accident has not yet been established. Some reports however indicate it could be a case of overload
BBC reported that:
"It is thought the overloaded vessel toppled over when crowds on board moved to one side as it docked.
Officials have said the ferry was carrying more than 400 passengers. About 100 people were rescued while 32 are said to be in a critical condition."
Tanzania has been hit with a trail of ferry tragedies in the past; in 1996 MV Bukoba sank in Lake Victoria killing 800 people, in 2011, more than 200 people died in Zanzibar when a vessel overturned in Indian Ocean, a year later, a ferry sank in the same island killing at least 145 people.
To fight drought, involve communities
According to the latest information from the Meteorological Department, rainfall will be poorly distributed in April, May and June, and this will have a serious impact on agriculture