Police arrest 10 as protesters demand release of Bobi Wine (photos)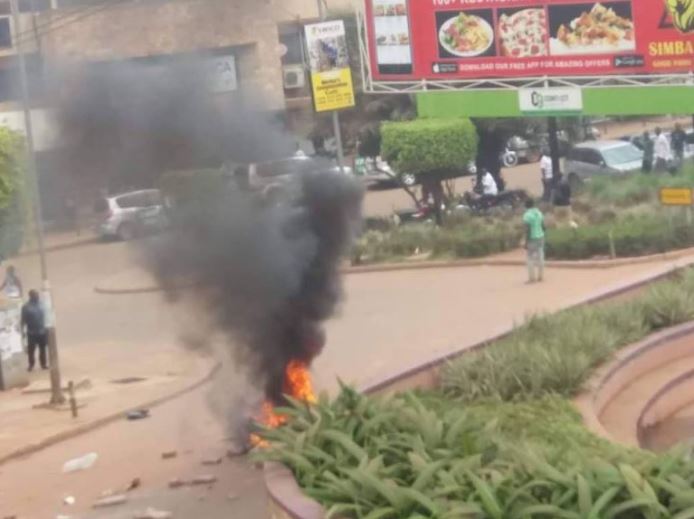 Police in Uganda have arrested 10 people linked to the continuing protests by youth demanding the release of Opposition Robert Kyagulanyi alias Bobi Wine.
Business came to a standstill in parts of Kampala, Uganda on Monday afternoon as police and the army battled to contain the rioters.
The mainly young protesters chanted Wine's slogan, 'People Power. Our power' and lit bonfires in the middle of roads at Kisekka Market, Namirembe Road and Kikuubo Market Lane. The MP is alao popular singer and a darling of the youth.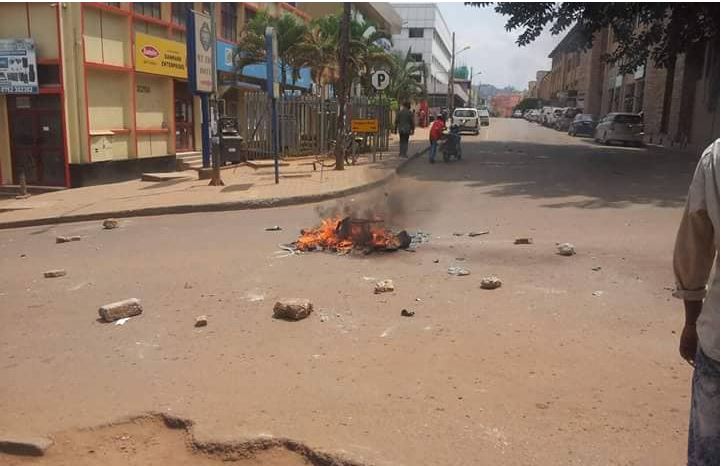 The demonstrators demanded the release of the Kyadondo East MP.
At least 10 people have been arrested in an operation commanded by Assistant Commissioner of Police Dennis Namuwooza.
They accused the government of arresting and torturing MPs Bobi Wine, Francis Zaake and others who were arrested in Arua last week on Monday, following a scuffle that ensued between MP-elect Kassiano Wadri's supporters and those of NRM candidate Nusura Tiperu.
The fracas in Arua left Mr Wine's driver Yasin Kawuma dead, and others with gunshot wounds.
Over 30 people including MPs and journalists were arrested.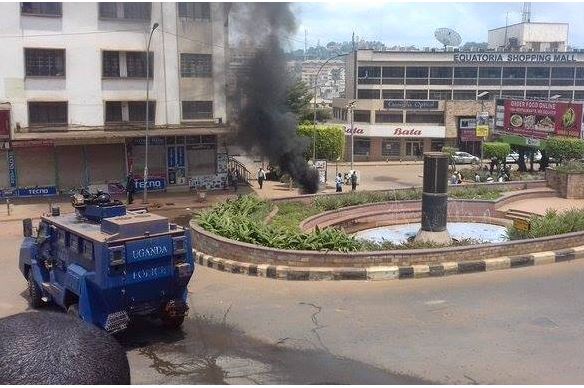 Reports reaching Standard Digital say that several people along Nasser road have been put under arrest and that the Ugandan army has taken full control of all operations on the same road.
There were reports on Sunday that the area MP's Francis Zaake's condition had deteriorated.
Those injured are Ms Dorren Assimwe, Ms Jalia Nakamya, Mr Lawrence Jingo, Mr Derrick Ssengomba and Mr Richard Muwonge –all residents of Mityana.