Ex-UN chief Kofi Annan is dead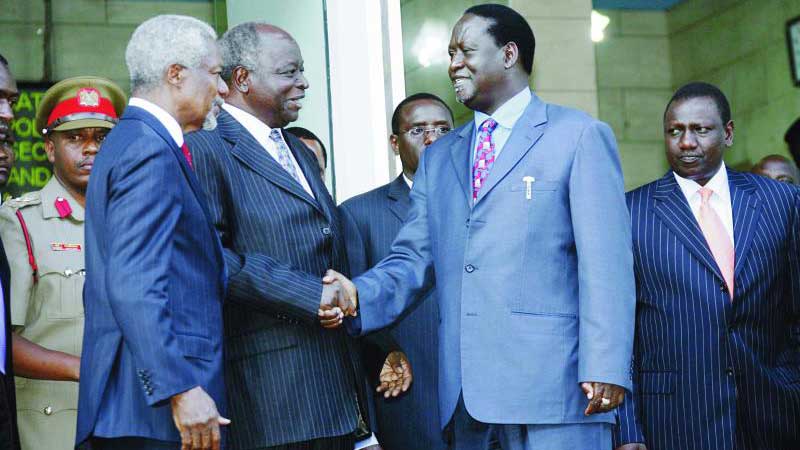 Former United Nations soft-spoken and patrician Secretary-General from Ghana, Kofi Annan has died.
The ex-UN boss who won the Nobel Peace Prize for humanitarian work, died on Saturday aged 80.
According his family, he died in Bern, Switzerland where he was receiving treatment.
"His wife Nane and their children Ama, Kojo and Nina were by his side during his last days," read a statement from the Kofi Annan Foundation.
The Ghanaian was appointed U.N. Secretary General in 1996 after having served in different capacities within the same organization.
He served in this position for two terms until December 2006.
He was the first black African to take up the role of the world's top diplomat.
Kenya will remember him for brokering a peace deal between retired President Mwai Kibaki and former Prime Minister Raila Odinga that ended the post-election turmoil in 2008.
This was after he led the Panel of Eminent African Personalities convened by the African Union in the negotiations that ended the deadly post poll chaos.
Annan described the mediation role as the most engaging but noted that it ended a stalemate that left at least 1,000 people dead.
"My role in mediating was amongst the most intensive and enduring of all my interventions," he said.
Peace brokering was close to his heart to the extent that he wrote about it in his last book- Interventions; A Life in War & Peace and in the very first chapter he talks about the Kenya peace mediation.
Annan and 2013 presidency
According to documents leaked to Mediapart, a French news group and analysed by the EIC, the European Investigative Collaborations, Kofi Annan actively sought to block the UhuRuto ticket in the 2013 elections.
Annan was pessimistic that the ICC charges preferred against Uhuru Kenyatta and William Ruto would not deter their juggernaut in its tracks. Instead, he hoped that a case filed in the High Court to challenge their presidential bid would be upheld.
On February 15, 2013 the High Court dismissed the integrity challenge lodged against Uhuru, in effect allowing him and Ruto to contest in the elections.
Annan's regular visits to Kenya to monitor the progress of the Kenya National Dialogue and Reconciliation came to an abrupt end.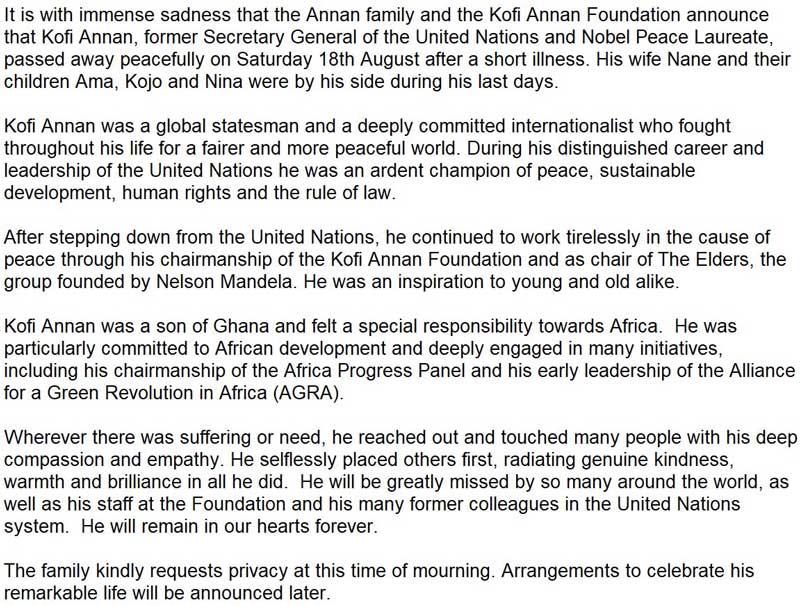 More to follow.