Three Ugandan lawmakers charged with treason over stoning of president's convoy
AFRICA
By Reuters | August 16th 2018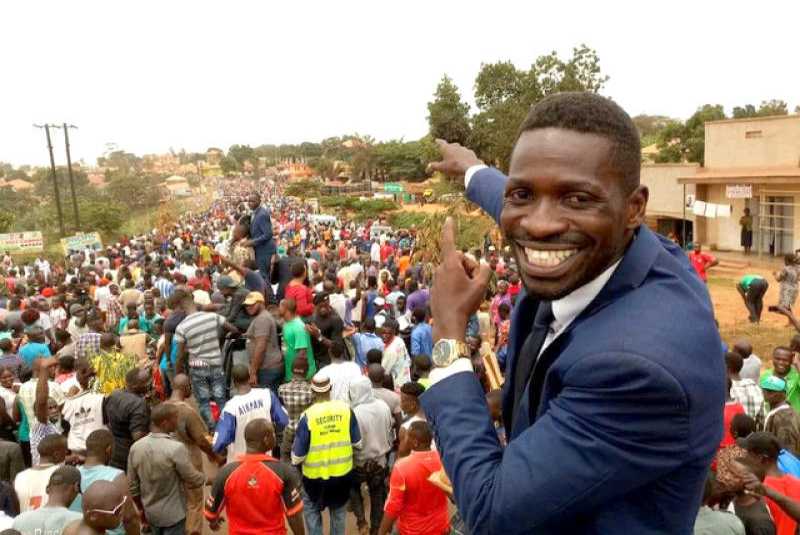 Three Ugandan lawmakers, who are critics of President Yoweri Museveni, have been charged with treason for their suspected role in the stoning of his convoy.
Museveni had traveled late on Monday to campaign for a ruling party candidate contesting in a parliamentary by-election, when one of the vehicles in Museveni's convoy had its rear windscreen smashed Museveni said on Wednesday he was unharmed.
In total five MPs were arrested in the moments following the attack on convoy.
Three of those including, Kassiano Wadri, an independent who won the by-election, appeared in court and were charged with dozens of other co-accused in a magistrate's court in the northern Ugandan town of Gulu.
The accused "with intent to do harm to the person of the president ... unlawfully aimed and threw stones thereby hitting and smashing the rear windscreen of the presidential car" the charge sheet read in court on Thursday in Gulu said.
A magistrate told the defendants they could not enter their pleas as their offence, classified as treason in the penal code, could only be heard in a higher court and ordered them detained until Aug.30.
Medard Sseggona, a lawyer for the defendants told the magistrate some of the accused had been "badly beaten and tortured during the process and after arresting them" by soldiers.
Sseggona said one of them was seriously tortured.
Take a quick survey and help us improve our website!
Take a survey
"We believe very strongly her internal organs have been badly damaged," he said, adding another was unable to stand.
He asked the magistrate to order for the accused to be allowed to immediately access medical care. That request was granted.
Two other legislators Francis Zaake and Robert Kyagulanyi, a popular musician-turned-politician who goes by the stage name Bobi Wine, were not among those brought before court on Thursday.
On Wednesday a leading opposition figure said Zaake had been brutalized as images of him bruised and lying on a bed emerged on social media.
Relatives and opposition MPs who had traveled to Gulu to attend the court proceedings said they had been denied information on the whereabouts of Zaake and Kyagulanyi.
On Wednesday deputy prime minister Moses Ali told parliament Kyagulanyi would be court martialled after being found in possession of a gun.
Ugandan laws permit prosecution by courts martial civilians who are found in possession of materials typically reserved for the armed forces.
Rights activists have long accused Museveni's government of using tactics including beatings by security forces and detentions to stifle opposition to his rule.
Officials reject those accusations and say Museveni's rule is based on mass support.
Last year the ruling party-dominated parliament scrapped a 75-year-age limit on presidential candidature, a move critic say potentially guarantees Museveni life presidency.
To fight drought, involve communities
According to the latest information from the Meteorological Department, rainfall will be poorly distributed in April, May and June, and this will have a serious impact on agriculture