Liberia launches special fund for nature protection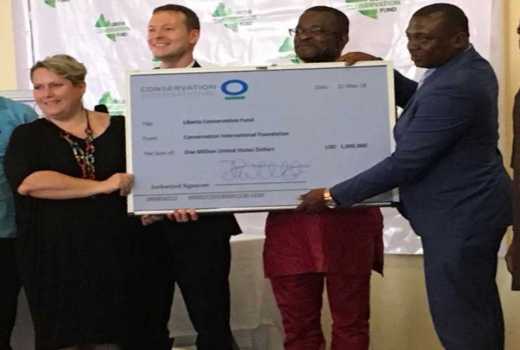 Liberia has launched a special fund to provide sustainable, long-term financing for the country's nature reserves as it seeks to overcome the perennial cash crunch that has hampered its nature protection efforts.
The new Liberia Conservation Fund (LCF) will direct funds from a range of conservation finance sources and set up multiple endowments to support individual protected areas throughout the country.
"Liberia is committed to conserve at least 30 percent of the country's forests in accordance with the 2006 Forest Reform Law," said Liberia's Forestry Development Authority (FDA) Managing Director C. Mike Doryen during the launch ceremony last week in the capital Monrovia.
The Fund, has already received a US$1 million (Sh100 million) commitment from global nature protection NGO Conservation International (CI) which helped Liberia create the new fund.
The government of Liberia, through FDA has also pledged to match CI's contribution as well as attract more donors to the new fund.
The new Fund has already established an endowment for the East Nimba Nature Reserve, one of Liberia's five existing protected areas.
"Sustainable finance mechanisms are essential to ensuring sustained protection of key reservoirs of nature across Africa. CI is working with governments, private sector, organized civil society and communities, to find innovative finance mechanisms that secure the nature Africa needs to thrive," said Michael O'Brien-Onyeka, CI Senior Vice President for Africa.
On her part, Jessica Donovan, CI Liberia Country Director has said that Liberia's protected areas are essential in maintaining the country's rich biodiversity and ecosystems and help mitigate global climate change.
"The establishment of the Liberia Conservation Fund means the country has a guaranteed source of funding for long-term conservation initiatives," she said.
CI's contribution to the new fund is sourced from its Global Conservation Fund (GCF) which has catalyzed more than US$ 340 million (Sh34 billion) since 2001 for conservation in over 35 countries, including 15 protected areas in over 9 countries in Africa.