Liberia's ruling party banishes former president for failure of supporting its candidate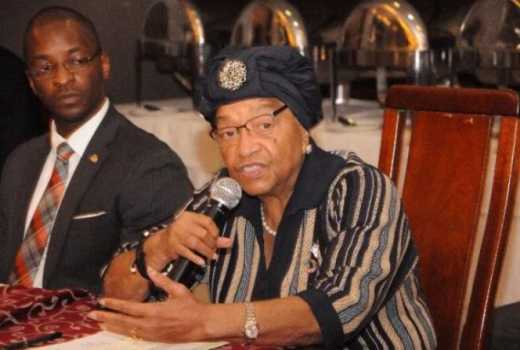 Liberia's outgoing president has been banished from her own party, for purpotedly failing to support its candidate to succeed her.
Ellen Johnson Sirleaf has been accused of encouraging people to vote against her then vice-president, Joseph Boakai.
Former footballer George Weah won the runoff presidential elections in December, defeating Mr Boakai.
Ms Sirleaf, who is a Nobel Peace Prize winner and Africa's first elected woman president, could not vie for another term.
A spokesman with the ruling Unity Party said Ms Sirleaf had violated the party's constitution as she was seen campaigning with Mr Weah, who was running under the Coalition for Democratic Change banner.
The former and First African female President is yet to comment.
Liberia's President- elect George Weah will be sworn in later this month. It will be the first smooth transition of power since 1944 in Liberia, which was founded by freed US slaves in the 19th Century.
Sirleaf gained popularity both at home and abroad for helping to bring stability to her country after years of civil war.