Resignation letter does not mention who is in charge of country
AFRICA
By Reuters | November 21st 2017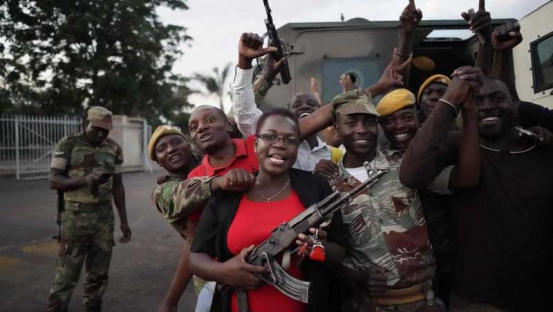 Thousands of Zimbabweans have poured onto the streets of Harare after president Robert Mugabe resigned on Tuesday, and cars hooting in the streets.
Some people are holding posters of Zimbabwean army chief Constantino Chiwenga and former vice president Emmerson Mnangagwa, whose sacking this month triggered the military takeover that forced Mugabe to resign.
Meanwhile, Zimbabwe parliament speaker says they working on legal issues to make sure a new leader in place by end of Wednesday.