Former army officer and family killed in grenade attack in Burundi crisis
AFRICA
By Reuters | Sep 15th 2016 | 2 min read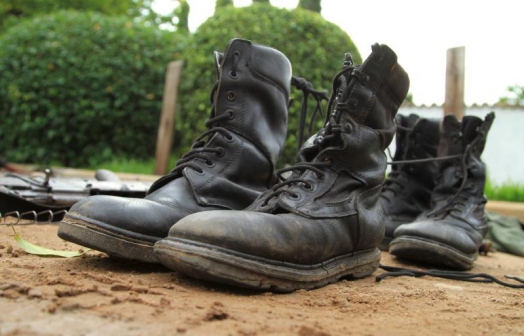 Bujumbura: A former army officer and his family were killed in a grenade attack on their home in Burundi, a government official said on Thursday, the latest episode in political violence that has plagued the central African country for more than a year.
Burundi's crisis has broadly followed political lines, but experts fear the violence could revive ethnic rivalries in a nation torn apart by a 12-year civil war pitting Hutu rebels against a Tutsi-led army that only ended in 2005.
Dismas Bashirahishize, a pro-government former officer, and his wife and child were killed when a grenade was hurled into their house on Wednesday, the governor of Bururi province in the south of Burundi, Christian Nkurunziza, told Reuters.
Local residents said it may have been staged because of Bashirahishize's links to the government. "It was believed he was revealing names of political opponents to the police and administration to be arrested and tortured," said one resident, who asked not to be named.
There was no immediate official comment on the reason for the attack. The governor said two armed people carried out the attack on Wednesday afternoon.
Sporadic violence has gripped Burundi since April 2015 when incumbent President Pierre Nkurunziza said he would seek a third term, prompting protests and leading to often deadly clashes with police. He then won a disputed election in July.
Opponents said a third term breached the country's constitution and the terms of a 2005 peace deal that ended a previous civil war. A constitutional court ruled he could run.
At least three rebel groups though have launched an armed resistance against him and tit-for-tat killings of government officials and opposition figures have continued unabated.
At least 450 people have been killed, while the violence has also uprooted about a quarter of a million Burundians, who have fled mostly to neighbouring Tanzania and Uganda.
In a separate incident, police spokesman Pierre Nkurikiye told Reuters a soldier who was in custody for questioning committed suicide using a grenade. Police said he found the weapon during the interrogation procedure.
Opponents of the government say people held for questioning are often tortured and killed, a charge officials deny.