Students walk towards Kenyatta University's main entrance. KU has been allocated
the highest number of students with 5,480 admissions. The institution's
declared capacity is 5,454. [PHOTO: FILE/STANDARD]
NAIROBI, KENYA: Over 72,000 candidates who sat last year's Form Four examinations have been selected to join various public universities and colleges next month.
Documents from the Kenya Universities and Colleges Central Placement Service (KUCCPS) indicate that 56,937 students have been placed in public universities.
It also reveals that for the first time, the Government will sponsor 15,393 candidates to pursue various diploma courses in middle level colleges across the county.
KUCCPS, which replaced the Joint Admissions Board (JAB) as envisaged under Section 55 of the Universities Act, approved the admissions following a meeting Monday.
However, over 66,000 candidates who sat last year's Kenya Certificate of Secondary Education exam failed to attain the minimum qualifying grade.
Of the 449,216 who sat last year's examination, over 123,000 candidates scored the minimum university entry grade of C plus.
"Some of those who totally missed places in universities have already been placed in diploma courses. The rest are expected to be admitted under self-sponsored programmes," said a senior official familiar with the placement process.
The Service lowered the minimum university entry requirement to B- (minus) of 58 points for female students and grade B of 60 points for male students. Candidates with grade C- (minus) were also eligible for diploma programmes. Some 232, 699 candidates scored C- and above.
Kenyatta University (KU) has been allocated the highest number of university students with 5,480 admissions. The institution's declared capacity is 5,454.
The University of Nairobi (UoN) will admit 5,053 candidates against a capacity of 5,031 while Moi University has been assigned 5,030 students. Egerton is allocated 2,767 while Jomo Kenyatta University of Agriculture and Technology (JKUAT) will take 2,597 against the institution's capacity of 2,583. Maseno University will enrol 2,926 and Technical University of Kenya is assigned 1,827.
A senior official who attended the board meeting Monday said some institutions were allocated more candidates as a result of affirmative action.
"Issues of gender, persons with disability and marginalised groups were considered and this saw some institutions get slightly more candidates," said the source who is not authorised to speak to the media.
President Uhuru Addresses Local and International Press at the Ivory Burning Site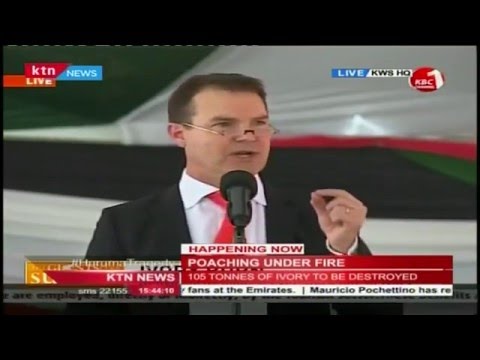 Dr. John Scanlan-Cities addresses Kenyans against poaching at the Ivory Burning site
Dr. Richard Leakey-KWS Chair addresses the nation at the Ivory Burning site in Nairobi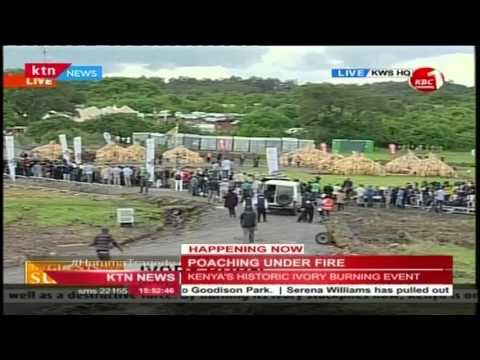 Deputy Secretary of State reads out President Obama's statement to Kenya
French Environment Minister and Corp 21 President; Segolene Royal Royale at the Ivory Burning site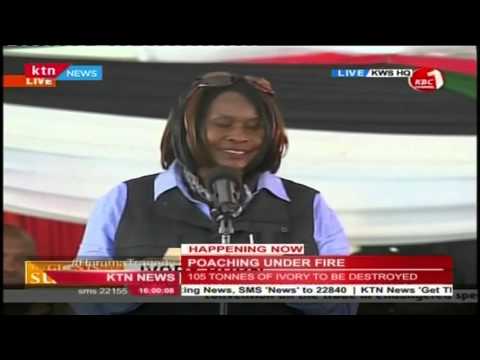 Dr. Judi Wakhungu Cabinet Secretary for Environment makes her statement to poachers today