Virginia Mathenge shows part of the ground.
By Oscar Obonyo
Today is Saba Saba Day. Ordinarily, Nairobi's historic Kamukunji grounds would have been alive with fired-up political agitators marking the anniversary of the pro-reform countrywide protests that kicked off on July, 7 1990.
Kamukunji played host to the initial protests called by former Ford-Asili leader Kenneth Matiba and subsequent ones spearheaded by Kenya's first VP Jaramogi Oginga Odinga, and fellow founder members of the original Forum for Restoration of Democracy (FORD), including Philip Gachoka, George Nthenge, Martin Shikuku and Ahmed Salim Bahmariz.
Today, however, Kamukunji is serene and politically muted. And one Virginia Mathenge, a Mathematics and Chemistry teacher-turned landscaper, is "guilty" of executing the eventual "death" of this famous political grounds. In its place now stands a beautiful recreational park, completely fenced off with a 520 meter-long brick wall.
Leaders of the Coalition for Reforms and Democracy (CORD), former Prime Minister Raila Odinga and former Vice-President Kalonzo Musyoka, are among top politicians surprised at the development. The two had planned to have their final presidential campaign rally at the grounds ahead of the March 4 polls, only for their aides to be advised Kamukunji was inaccessible and unavailable.
Although pleasantly amazed, Raila, in particular, who has a nostalgic history with Kamukunji grounds following yesteryears of tumultuous pro-reform agitation, instead made a last minute switch to Nyayo Stadium in his former Lang'ata Constituency. But the last political figure to get a pulse of the grounds before its rehabilitation kicked off was former Justice and Constitutional Affairs minister, Eugene Wamalwa. Then a backbencher and activist of the so-called "Simama Kenya" outfit, he literally got political baptism by fire at Kamukunji.
Alongside former Chairman of the proscribed mungiki sect, Maina Njenga, and political activist Tonny Gachoka, the "Simama Kenya" team was unable to simama (hold together) in the face of attack from marauding anti-riot police officers.
'Simama Kenya'
Wamalwa's rally was violently broken and the politician and his supporters dispersed. He stumbled to the ground and nearly fell as he fled for dear life. Although his "Simama Kenya" outfit absolutely failed to simama after this brutal experience, Wamalwa proudly declared: "Hata mimi pia nimeiva sasa, sawa na baba zetu watangulizi wa kisiasa (I am also now politically mature, same as our political forefathers".
From a neglected bushy pitch with mounds of filthy litter, the sight of Kamukunji grounds next to Nairobi's Shauri Moyo estate is now a picturesque. On the well-manicured lawn interspersed by neatly paved walkways, sits one beautiful modern ablution block with six toilets, two showers, two storerooms and four candy shops. There are 51-seater metropolitan branded seats in the park that is also served with 41 rubbish bins and two drinking water points. And there are two 20-meter high mast floodlights that add to night beauty and security of the area.
So scenic is the new Kamukunji grounds that when the Nairobi County Environment minister, John Gakuo, showed up last Wednesday to officially receive the project from Ms Mathenge, he politely declined.
The former Town Clerk was of the opinion that the project was "a major success" and deserved a senior Government official – perhaps Governor Evans Kidero – to preside over the handover.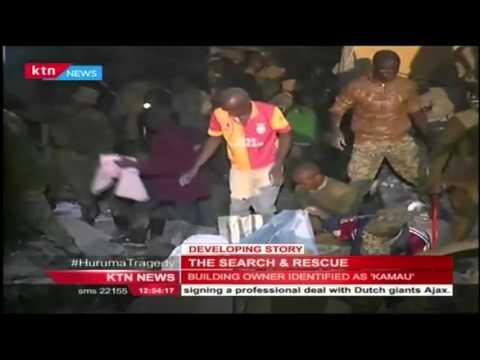 Rescue Operation for the survivors of Huruma Building tragedy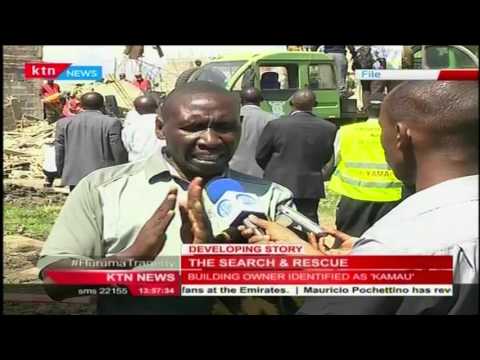 Here are buildings that have collapsed in the past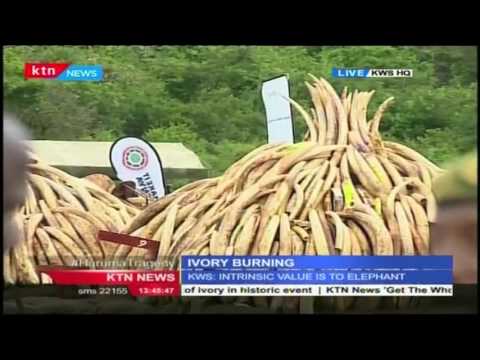 Kenya set to burn 505 tones of Ivory, KTN's Denis Onsarigo with the update
IG Boinet orders arrest of the alleged owner of the Huruma collapsed building Samuel Kamau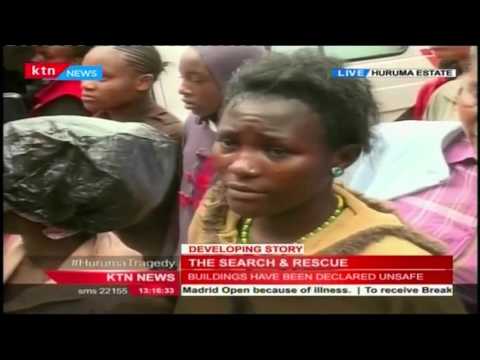 KTN's Mitchelle Ngele with update from Huruma where a building collapsed killing 8 people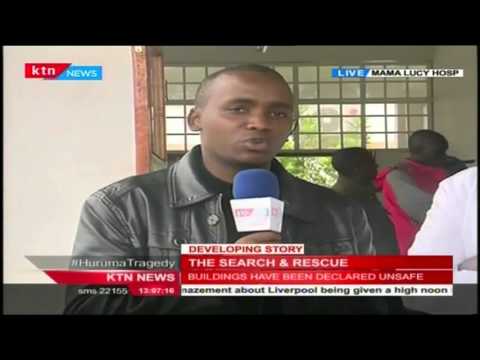 KTN'S Nick Wambua with update on casualties of the Hurauma tragedy from Mama Lucy Hospital