Once again the anticipated music awards, televised live on KTN, lived up to expectation, rolling out without hiccups in a pompous affair, writes SAMUEL KORIO
And the nominees are...drum roll please... silence grips the auditorium.
The names flash on the huge screen on stage as the emcee reads them one by one loudly.
As the tension shifts to the nominees, a quick glance at their faces shows tension and anticipation as others sit still, deep silent in prayer. Their supporters hold hands, hoping for good tidings as their hands palpitate.
Slowly, the guest to hand the award opens the white envelope with the winner's name. As the crowd shouts different names, he takes a deep breath and drops a bombshell! The crowd cheer in unison as the winner rushes to stage accompanied with screaming supporters.
Toast of the awards: Emmy Kosgey and Eko Dydda.
This was the order of the day as the glitterati in gospel showbiz joined celebrities for the swanky groove awards. Preparations were pitch perfect. Nothing was left to chance as the prestigious event lived up to expectations. Nairobi Baptist Church on Ngong Road was a beehive of activity as artistes stepped out in glamorous outfits.
Inside the church, DJ mixed great hits as the seated audience danced in between the rows. Soon, Emcees Kambua Manundu and Nigerian Pastor Uche kicked off the awards with great banter. They called performers Alemba and Ugandan singer Exodus, who energetically usher in the show in style.
And this is the trend in between the awards as singers entertained. Emmy Kosgei sang Ololo while BMF electrified with Birthday.
DK and Jimmy Gait seemed to bury the beef over Furi Furi and did a great jig.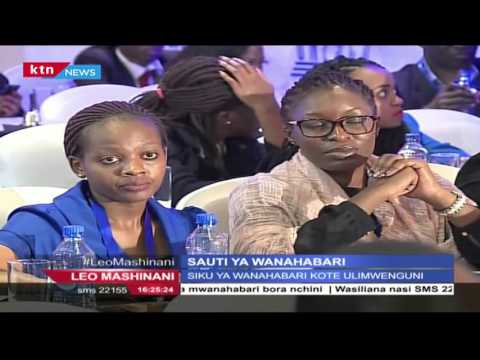 Leo Mashinani 3 Mei 2016 - Siku ya Wanahabari kote ulimwenguni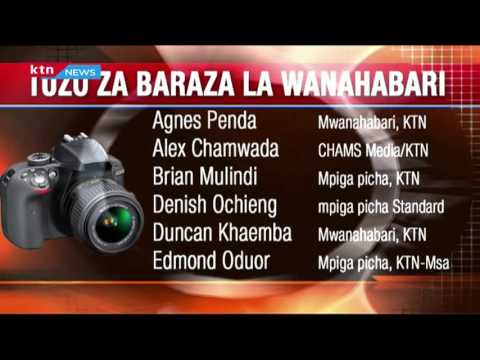 Jukwaa la KTN 3 Mei 2016 - Tuzo za baraza la Wanahabari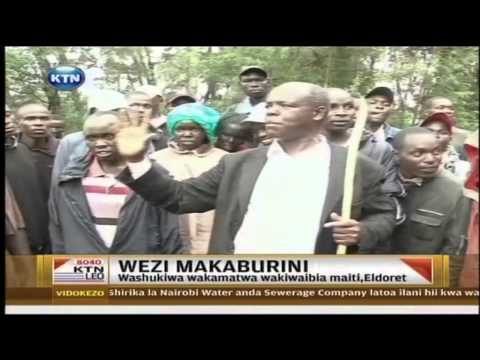 Beware : These thieves will not let the dead rest in peace until they rob them of their possessions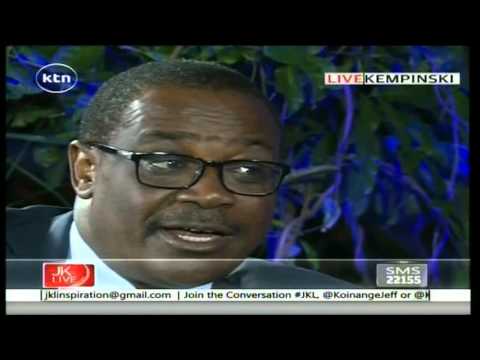 Jeff Koinange Live with Nairobi Governor Dr. Evans Kidero part 3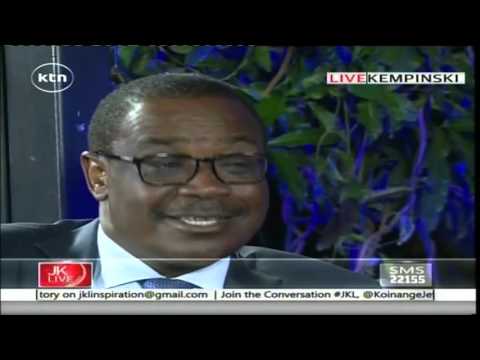 Jeff Koinange Live with Nairobi Governor Dr. Evans Kidero part 2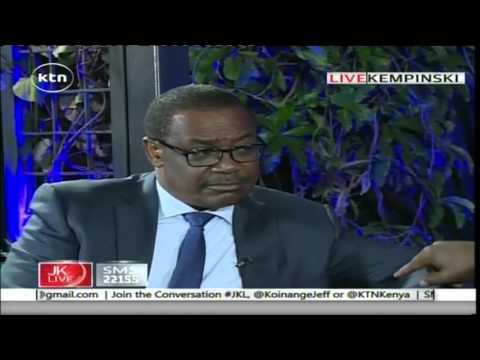 Jeff Koinange Live with Nairobi Governor Dr. Evans Kidero part 1