Juba, South Sudan: South Sudan has a history of fighting for many decades. On January 1st, 1956, Sudan gained independence from the Anglo-Egyptian Condominium, the joint British and Egyptian government that administrated the greater Sudan. The 1956 constitution however did not address two crucial issues that continued to incite conflict: whether Sudan should be a secular or Islamist state, and the country's federal structure. The Arab-led government of Sudan, based in the capital of Khartoum reneged on promises to southerners to create a federal system, which led to a mutiny by southern army officers that launched the first of Sudan's two north-south civil wars.
The first civil war started in 1958. The civil war, between Sudanese government and southerners lasted up to 1972, with southern rebels demanding for greater autonomy for Southern Sudan. The second civil war erupted in 1983 due to longstanding issues heightened by then President Jaafar Nimeiri's decision to introduce Sharia law. Negotiations between the government and the SPLAM/A of southern Sudan took place in 1988 and 1989, but were abandoned when general Omar al-Bashir took over power in 1989 through a military coup. The fight since then heightened as southerners fought for self-determination, freedom of worship, and equitable distribution of resources until 2005 when Comprehensive Peace Agreement (CPA) came into being. The CPA established a six-year Interim Period. During the Interim Period, southern Sudan enjoyed a high degree of autonomy within a united Sudan. The Second Civil War left two and a half million people dead and four million people displaced between 1983 and 2005.
South Sudan formally became independent from Sudan on 9th July 2011. The state emerged from decades of war with Sudan. The independence was clouded by hope and optimism. The hope was that the new democratic government of South Sudan would lead them to a sustainable peaceful future that is based on justice for all and equality. However, 3 years down the line, the optimism is fading away and the hope is being replaced by despair. Citizens are continually losing faith in the government especially on service delivery, security, corruption, and governance, a situation that has left the nation more divided than ever before. Security in South Sudan remains a challenge for its government and army, with the proliferation of militias, inter-communal violence, and the army itself continuing to threaten the civilian population. South Sudan Leaders have the tendency to use war and violence as a means of settling political differences, ascending to power or retaining it. They always go back to their ethnic groups for mobilization and support. However there has never been proper reconciliation process between the principal fighters and the Leadership. Neither between the communities that were fighting. Accountability for all the killings that took place in south Sudan during the struggle and even during the Split in 1991 was never followed up.
South Sudan's problems were not solved by its detachment from Sudan and it emerged from the referendum of independence as a deeply troubled state. Socioeconomic underdevelopment was, and remains, chronic. Despite the causes of the current crisis remaining mysterious, the overarching principle behind it is poor governance, corruption, and inequitable distribution of national resources. Currently South Sudan is at war with itself. With no common enemy, Khartoum, communities have resorted to settle their old differences. There are several armed groups in the country.
There is a high likelihood that the current Addis Ababa peace talks if not well handled might not bring forth the expected results. The current war in South Sudan is bigger than president Salvar Kiir and the former Vice President Riek Machar. It has gone beyond the Dinka and Nuers to becoming a national catastrophe. Care must be taken to ensure that the ongoing talks are inclusive and national in nature. International community and IGAD should warm up and take the Addis Ababa talks to the community level in South Sudan, looking at democratizing the nation, opening up for citizen participation, and carrying out a well thought out peace and reconciliation process. There is need for inter-communal mechanisms of reconciliation that can provide a bridge back to co-existence between local communities that have been divided and mobilized against each other for years. The reconciliation will bring together communities that have historical grudges to come together and forgive each other.
The government of South Sudan should come up with various strategies on how to reach to those who keep on fighting. First and foremost is to ensure peace is achieved and the sound of the guns stops. The government, whether transitional or otherwise should ensure inclusivity. This could be done through devising governance structures that are inclusive and provide for citizen space and freedom of expression. Security is also a big issue in the nascent state of South Sudan. The situation so far is quite different, as citizens do not feel protected enough by the government and therefore they resort to community and family security arrangements. After independence, all militia groups that the Southerners were used to fight the North were integrated into Sudan People's Liberation Army (SPLA) without any proper guidelines and were left under the command of their former Commanders. Professionalizing the forces should be a priority with discipline and service for all being the overriding factor.
The government should embark on strengthening its governance structures and systems. A lot of resources need to be prioritized to internal institutions strengthening that should include civil service training and capacity building. So far the existing institutions are weak both in terms of operations and capacity. Most of the public sector workers do not have adequate skills and knowledge to deliver quality services to citizens – to their expectation. Strong institutions will mean better service delivery. If this is not done, the government of the day will lose its credibility and legitimacy and may lead to citizen unrest and disapproval. The institutions need to be crafted in ways that respect the rich ethnic, cultural, and religious diversity of the new country.
Citizen participation in the governance processes should be encouraged and promoted. Meaningful citizen engagement with the government is key to ensure accountability and transparency in service delivery. Nationalism should be the leading philosophy that will lead to the creation of a shared national identity, citizens seeing themselves as South Sudanese first. The distinctive cultural identities of ethnic communities must be respected, but these identities should be lived out with equal respect for others as well.
While securing a lasting peace is an immediate priority in South Sudan, a longer-term challenge will be to create an enabling environment for civil society to flourish. With capacity and support both from the government and the international community and agencies, CSOs complements the government in enhancing citizen skills and knowledge to engage with the government on issues affecting their lives. Civil society then becomes an effective arena, outside party politics, for policy debate to take place and for leaders to be held accountable. CSOs are the best avenues to ensure checks and balances thereby bringing about accountability and transparency. Without a vibrant local civil society, long-term peace and stability in South Sudan is unlikely. Rather than seeing civil society as a threat, the South Sudanese government should see it as a fundamental building block of a stable democracy that needs to be nurtured.
The church has a big role to play in ensuring stabilization of the new nation. With high acceptance by various community groups, the church has been able to penetrate the state from the top to the grassroots. With a huge command, the church has become an avenue through which various reconciliations and peace mediation have been handled before. One of the key areas that the church can contribute towards includes peace and reconciliation, civic education, justice, and good governance – holding the government to account. The church can also provide educational and pastoral support to public officials, helping them develop the civic and professional virtue they will need to resist the temptation to use their power for their own benefit. The protection of the human dignity of every person, which requires active participation in the life of society, is the core responsibility in all interactions.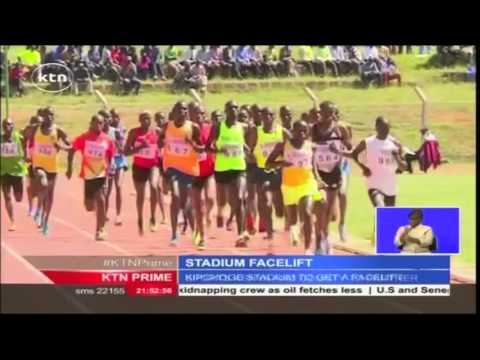 Sports Kenya partnered with Uasin Gishu county government to give Kipchoge Keino stadium a facelift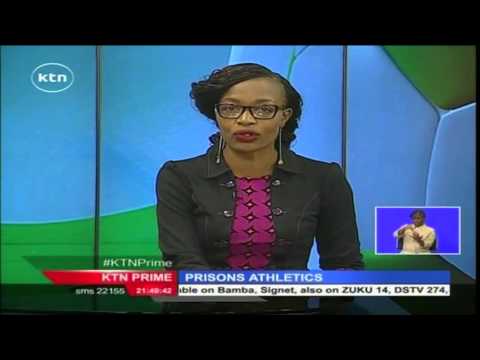 Kenya Prisons to hold their 2016 athletics championships at the Nyayo National Stadium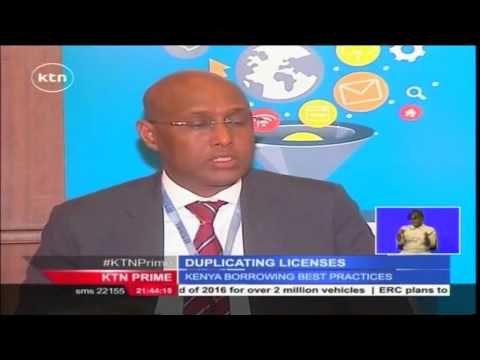 Kenya to rationalize duplication of licenses to ease the cost of doing business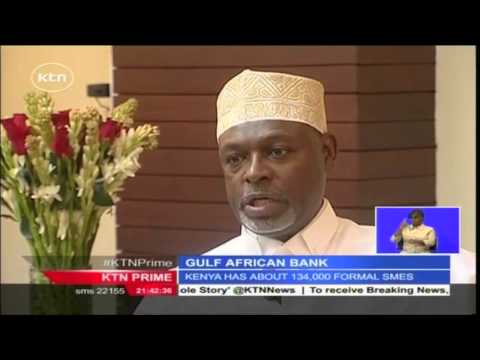 Gulf African Bank set to increase its branch network from 15 to 20 by close of 2016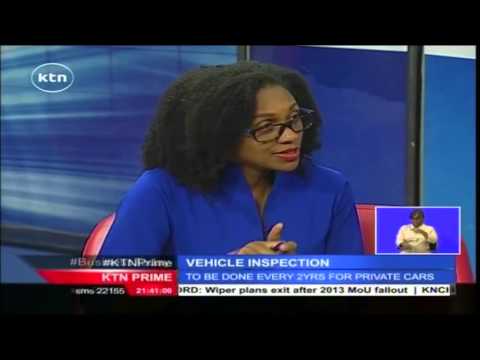 Vehicles 4 years older than date of manufacturer to be subjected to fresh inspection by NTSA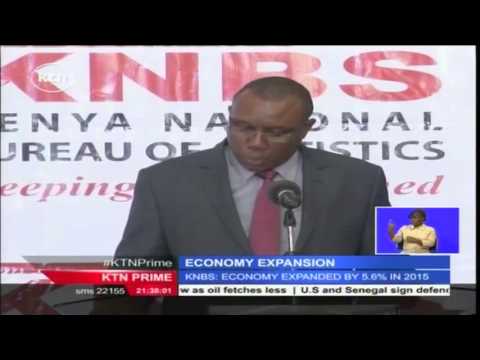 Kenya's economy grows marginally by 5.6 % in 2015 compared to 5.3 % growth in 2014