By JOHN NJIRAINI
Telecoms operator Airtel Kenya has become a victim of its own success after it further lowered calling rates to Sh1 for its subscribers.
Barely six months after slashing calling rates by 50 per cent to Sh3 in August last year and boosting significant increase in subscribers and calls volume (traffic), the company yesterday reduced rates by a further 17 per cent.
The move, which is bound to cause more disquiet among other mobile operators who might be forced to react, has raised eyebrows on whether the drastic reductions in August return the expected results.
Airtel Kenya Managing Director Rene Meza. He said the new tariff is in line with the company's strategy of offering affordable prices to subscribers. [PHOTO: FILE / STANDARD]

"We have witnessed a tremendous increase in subscribers and call volumes because of drop of prices, something that has triggered a ripple effect in the market. This new tariff is in line with our strategy of offering affordable prices to our subscribers," said Airtel Kenya Managing Director Rene Meza while unveiling the new tariff.

The new tariff, dubbed Feelanga Free Kilasiku, will enable subscribers within its network to make calls at Sh1 between 6am and 6pm and is subscription based.

While Meza termed the decision to further lower calling rates as a conscious business decision to offer Kenyans affordable communication solutions, competitors interpreted it as another predatory move that will threaten the viability of the vibrant mobile industry.

Price sensitive network

"As an operator, we do not think the market is price sensitive any more because traffic is still the same despite the reductions," said Telkom Kenya chief executive officer Mickael Ghossein.

Some industry players equated the move by Airtel to the Sri Lankan experience where the company's parent company, Bharti Airtel, nearly brought the telecoms industry to its knees when it made an entry in 2009 as the fifth operator and drastically lowered prices due to non-existence of interconnection charges and in effect ignited a major price war.

The price war caused significant financial losses for operators, something that forced the Sri Lankan regulator to introduce a retail price floor and interconnection rates to bring the industry back into a viable financial position. In Kenya, industry regulator the Communications Commission of Kenya has drastically reduced the mobile interconnection rates or mobile termination rates (MTRs) by 50 per cent from the Sh4.42 per minute to Sh2.21 following a study by Analysys Mason.
KTN Leo 28th April 2016 taarifa kamili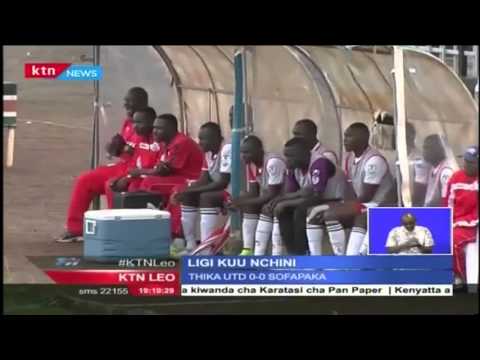 Ligi kuu ya Kenya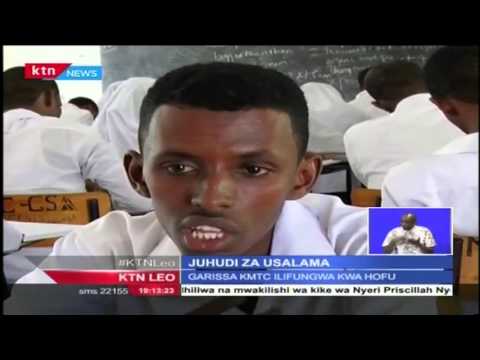 Chuo cha mafunzo ya utabibu cha Garissa kimefunguliwa tena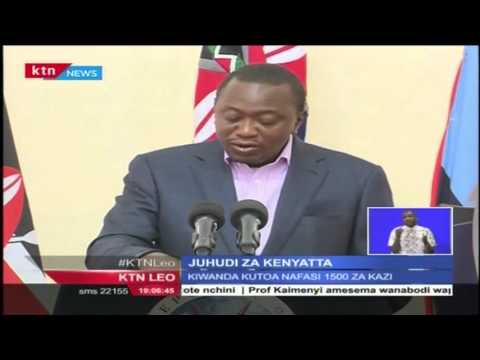 Kampuni ya kutengeneza sukari ya Pan Paper kufufuliwa katika kipindi cha miezi 3 ijayo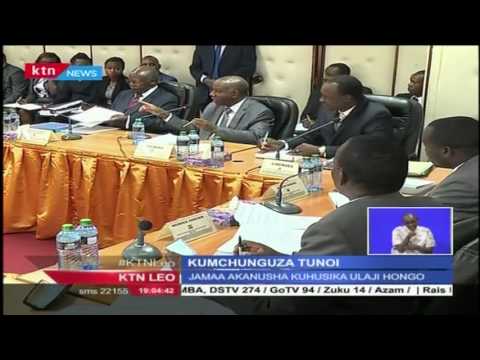 Jopo la kumchunguza jaji wa mahakama ya juu laendelea na vikao vyake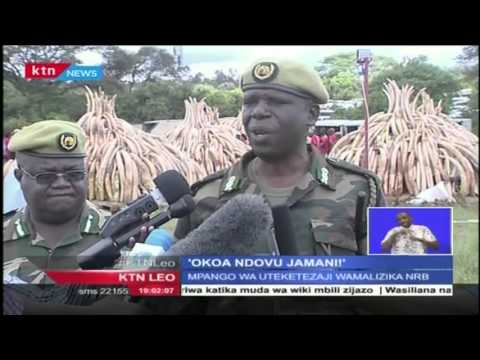 Maandalizi ya shughuli ya kihistoria ya kuchoma pembe za Ndovu yamekamilika