By Wainaina Ndung'u
Embu,Kenya: Entering Kathwana market from any side you will hardly notice any striking feature, unless you are very keen. The new tarmac road from Embu County through Tharaka into Meru town is likely to change the fortunes of this former dusty village market.
On the intersection as you enter the market from Embu, a white signpost indicates that the Tharaka Teachers Sacco is among those betting on the fortunes of Kathwana. The Sacco recently purchased a plot smack on the tarmac where it proposes to construct its headquarters in future.
Dusty almost throughout the year, at least according to residents, the market suffers erratic water supply. Using his China-manufactured motorbike, Peter Nyaga draws water from the nearby Maara River and his customers pay Sh20 per 20-litre jerican within the periphery of the market. When it is a distance away, it rises to Sh25.
"Business has been good," says Nyaga, 52. "We got more constructions, more visitors to the market and, therefore, more customers."
If he plays his cards well, Nyaga's dream of owning a fleet of public service vehicles might come to pass. There will be good business considering promises made by local leaders on the county development.
Like many markets and towns in the Mount Kenya region, Kathwana got its name from a small tree that grew in its former location near the Maara River. The small tree of the species of Muthwana (Bachemia Discolor) has since dried up, according to villagers, but the market retained the name when the Meru County Council moved it to the present location in 1966.
Nyaga and 55-year-old Joseph Nyamu, a slaughterhouse attendant, have seen the market transform since 1960s.
"That was one of the first shops to come up in this market," says Nyaga, pointing at a building.
"It also hosted one of the most popular liquor outlets ever in this market called Kijege. My father literally squandered our family fortune there. It is how I missed on schooling." Nyamu has worked hard to shake off the curse of his father's profligate ways by educating his children to college and university. He hopes that when the county headquartres come to the area, his daughters and sons will get jobs and the value of his six-acre parcel of land will appreciate enough for a serious business.
At Kathwana, we also meet two personal assistants to the Senate Majority leader and area Senator Prof Kindiki Kithure.
Like most of the county leaders, Kithure is keen on progressing the market into a jungle of concrete and electric lights at night.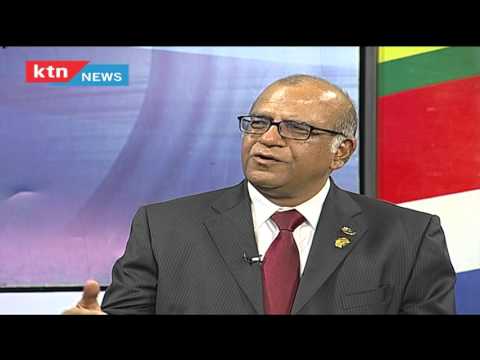 Business Today 29th April 2016 Chase Bank reopens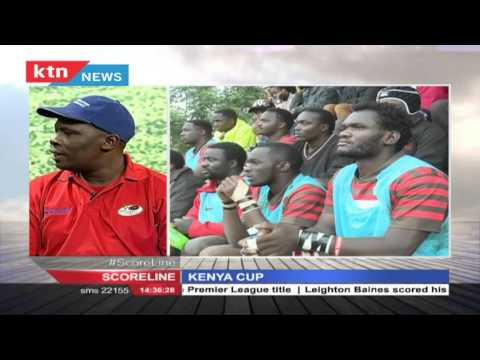 Scoreline 1st May 2016 - Kenya Cup Rugby Tournament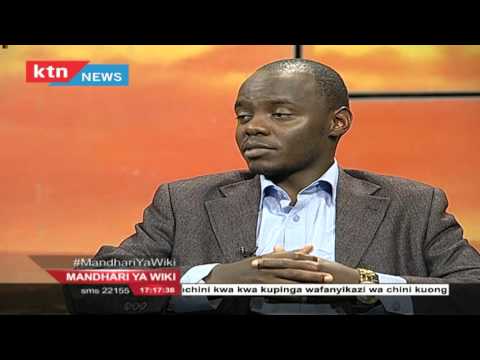 Madhari ya Wiki 1 Mei 2016 Uongozi wa Vijana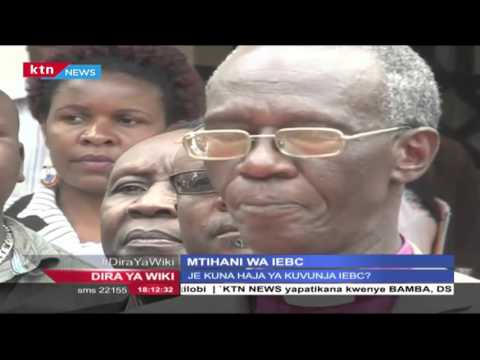 Dira ya Wiki 29 Aprili 2016 Makanisa yataka IEBC watoke ofisini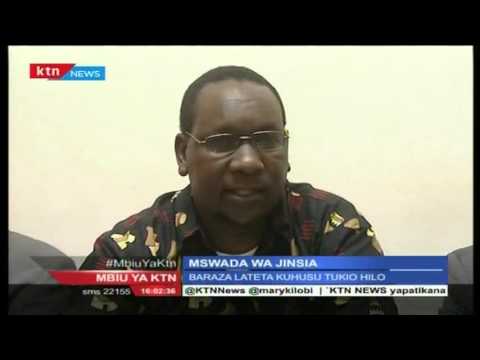 Mbiu ya KTN 2nd May 2016 Mswada wa Jinsia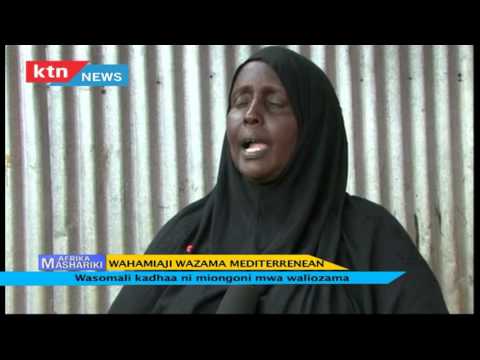 Afrika Mashariki 1 May 2016 Vita dhidi ya Uwindaji haramu