PSVs along Moi avenue, Nairobi after matatu operators went on strike on Thursday
to protest at new traffic laws. [Photo: Ali Alale/Standard]
By Caroline Rwenji and Cyrus Ombati
NAIROBI; KENYA: Most routes in Nairobi remained a no go-zone Thursday evening as goons attacked and robbed motorists and pedestrians following a matatu operators' strike.
Hundreds of commuters were stranded after a section of public transport operators kept off the roads to protest the new stringent traffic rules.
Police said one matatu was burnt in Zimmerman estate after it allegedly tried to pick up passengers to the city.
The goons attacked people along Haile Selassie Avenue, Kabete Road, Racecourse Road, Thika Road, Limuru Road, Naivasha Road and some streets within the CBD.
Police were forced to fire in the air to disperse a group of youth purporting to be touts and drivers who started to loot shops along Tom Mboya and Moi Avenue as some premises closed in a hurry for fear of more attacks.
However, taxi drivers and motorcycle riders benefited from the strike as some pedestrians opted to use these services to get to their destinations.
Stoned vehicles
Transport was paralysed in Ngong and Ongata Rongai routes, Naivasha Road, City Centre, Ruaka area, Limuru Road, Banana and Kiambu as some matatus plying there kept off the road. Those that ignored the strike were stoned and damaged.
Another group staged street protests in the city and camped outside Parliament Buildings where they demanded that MPs amend sections of the law, which they termed punitive.
The protesters said they want the law to be shelved for further consultations. Matatu Owners Association chairman Simon Kimutai and Matatu Welfare Association (MWA) chairman Simon Mbugua disowned the strike, saying they are engaging the Ministry of Transport to address some contentious issues in the Act.
Nairobi Area police boss Moses Ombati said they arrested a number of looters in the chaos and are under interrogation before they are charged in court. Police said they will start to implement the laws tomorrow without failure and told those who fear them their days were numbered.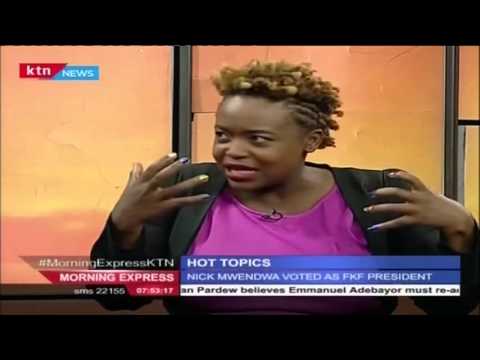 Morning Express: The Nairobian Review, 12th February 2016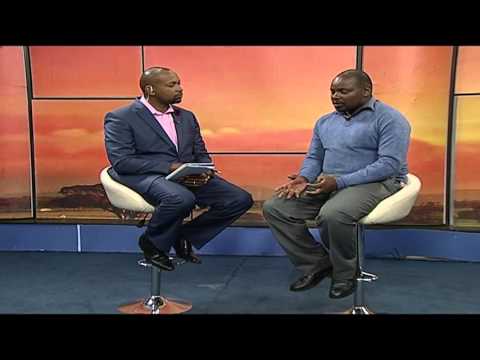 Morning Express: Friday Chat, 12th February 2016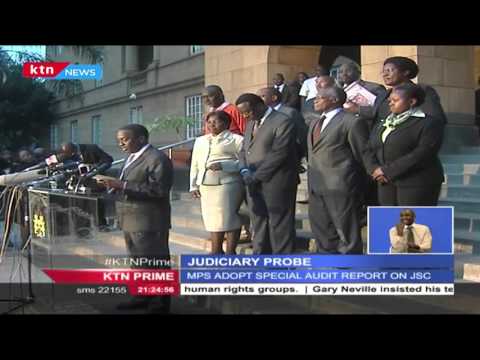 Court of Appeal to rule on Judges' Retirement Age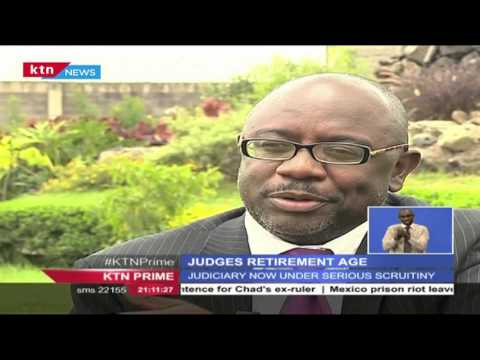 Analysis on the ruling on retirement age of judges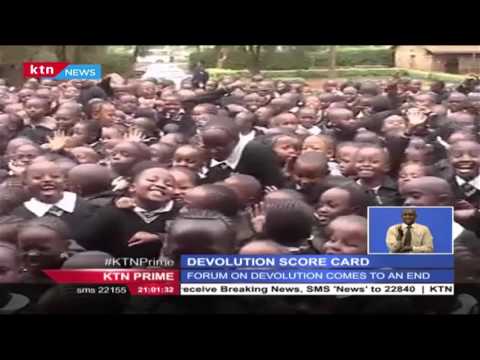 Devolution Scorecard; Forum on devolution comes to an end
KTN Leo Kamilifu 11th Februari 2016 sehemu ya kwanza