By Awadh Babo
The death of more than 100 people, mainly women and children, in Tana River County is being blamed on power games ahead of the next elections.
Similar ethnic aggressions were in the past blamed on conflict over pasture and water but in the present case, it has nothing to do with sharing of resources.
The genesis of the aggression against the Orma has been linked to a group of Pokomo leaders who are unhappy with a political relationship involving Garsen MP Danson Mungatana (himself a Pokomo), Bura MP Abdi Nuh (who comes from the Wardei community) and some Orma politicians.
Galole MP Dhadho Godhana, who has been linked to the conflict, was on Wednesday arrested and was to be arraigned in court for being behind the conflict.
At the weekend, attackers from Tana River killed a man in Ijara constituency in neighbouring Garissa County leading to protests from residents of North Eastern. A political alliance bringing together a section of the Pokomo, Orma and the Wardei is seen as the genesis of the killings.
Politicians who were set to benefit from the arrangements included Garsen MP Danson Mungatana, Bura MP Dr Abdi Nuh and a number of Orma leaders.
But it is widely understood that a section of the Pokomo leadership was not happy with the arrangement and is now being accused of being behind the conflict.
Some locals say that part of the aims of the conflict is to portray Mungatana in bad light. To begin with, most of the conflict is occurring in Garsen Constituency and when Mungatana calls for peace some Pokomo leaders accuse him of abandoning his constituents.
Since the clashes started, Mungatana and Mr Godana have never been seen together in any peace initiative to bring peace and order in Tana River.
"It is unfortunate that some Pokomos are accusing me of not supporting them but all that I want is peace," said Mungatana during the last peace meeting held at Garsen.
Without mentioning names, Mungatana said the war in Tana River has been politically instigated and proper investigations should be done to unveil those behind the clashes.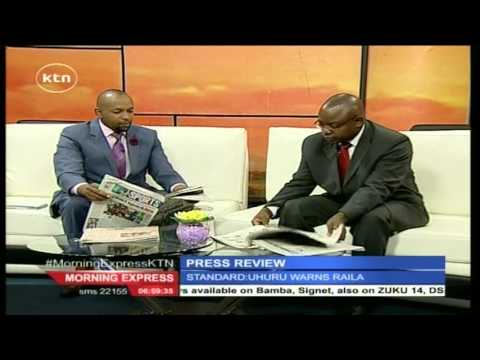 News police aircraft are in the country Police to buy more anti riot gears to tame CORD protesters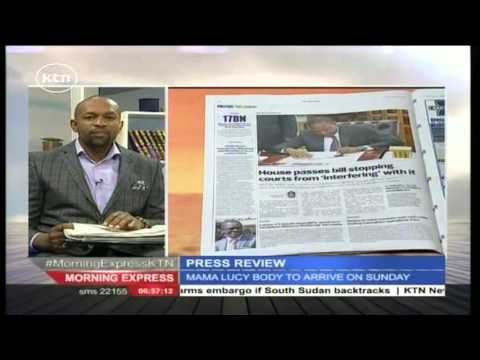 National Assembly is once again on impunity drive stopping courts from intervening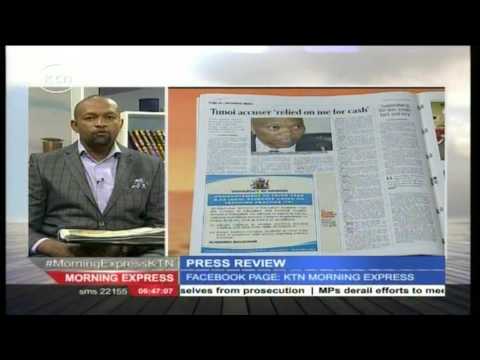 Nairobi Businessman spills more beans on Judge Tunoi's case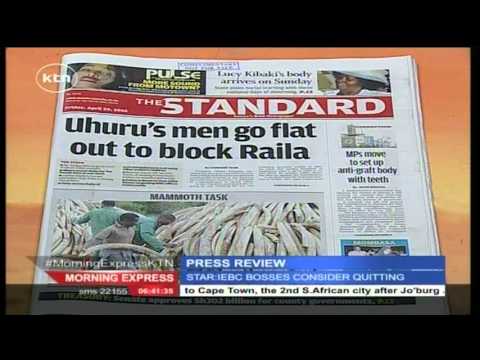 Moses Kuria puts plans in place to have Raila Odinga arrested in the next planned protest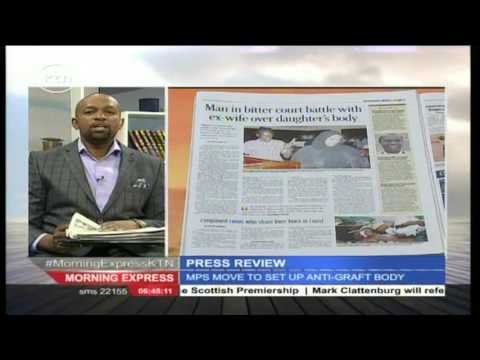 Husband and wife fight to bury the body of their deceased daughter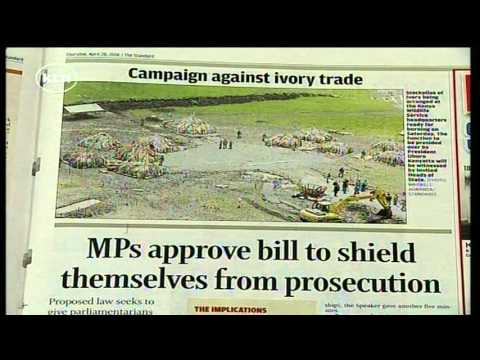 Kenya government to unmask faces of most dreaded poachers