BY DAVID OCHAMI
Recently declassified intelligence documents confirm the long held assumption that Ugandan agents planted the bomb that killed former Minister for Agriculture Bruce Mackenzie during President Jomo Kenyatta's era.
The secret documents obtained by The Standard also reveal the intrigues that characterised the fickle relations between Kenya and her neighbours.
Mackenzie was for a long time the only white minister in post-independent Kenya. His sudden death in a mysterious plane crash above Ngong as he flew from Entebbe, Uganda, remains unsolved since investigations, which Kenya's top security and intelligence commanders promised never took place.
The Standard has obtained declassified information, which, however, fails to explain the motive for Mackenzie's assassination that occurred at a time of growing polarisation within Kenyatta's inner-circle and animosity between Kenyatta and Uganda's then leader Iddi Amin.
Some accounts indicate Mackenzie was an intelligence agent for several nations.
Regarding Mackenzie, the documents allege unknown agents planted the time bomb that killed him as he tried to land near Wilson Airport in Nairobi from Uganda.
An intelligence brief written on May 24, 1978, about three months before Kenyatta's death declares that the aircraft Mackenzie used from Entebbe had "a time bomb" and the plane last made contact with the control tower at Wilson Airport 17 minutes before the "explosion in mid air."
According to Kenya's intelligence at that time, Mombasa resident Shabudi Gulam Hussein Fazal Dirgil also died after a timebomb was planted under his car seat in the coastal city two days after Mackenzie's death. Another bomb was discovered at St Mary's School in Nairobi on May 26, 1978, but exploded without killing anyone.
The report indicates Mackenzie flew from Entebbe at 16.19 hours on May 24, 1978, and was due to land in Nairobi at 18.15 hours.
The pilot, Paul Lennox, the papers allege, contacted aviation authorities in Kenya at 16.27 hours and "then again at 17.30 hours and the last contact made with Wilson Airport Tower was at 17.58 hours."
Besides the pilot and former minister, two men identified as Keith Savage and Gavin Whitelaw were also on the ill-fated plane, according to the report.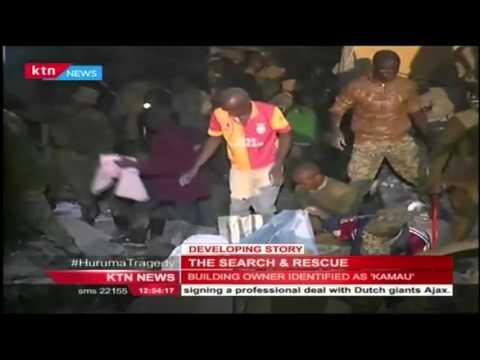 Rescue Operation for the survivors of Huruma Building tragedy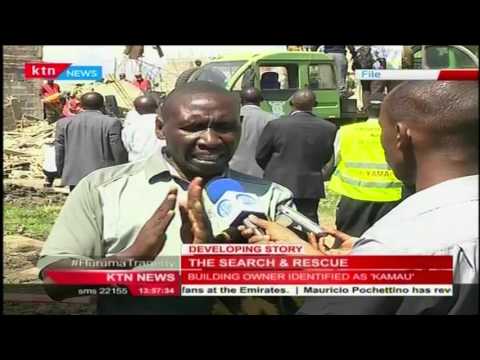 Here are buildings that have collapsed in the past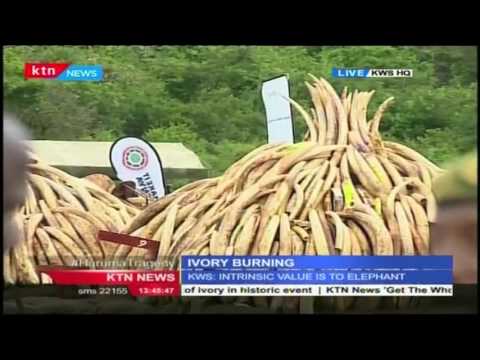 Kenya set to burn 505 tones of Ivory, KTN's Denis Onsarigo with the update
IG Boinet orders arrest of the alleged owner of the Huruma collapsed building Samuel Kamau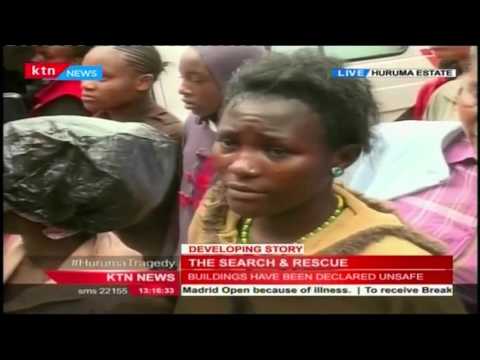 KTN's Mitchelle Ngele with update from Huruma where a building collapsed killing 8 people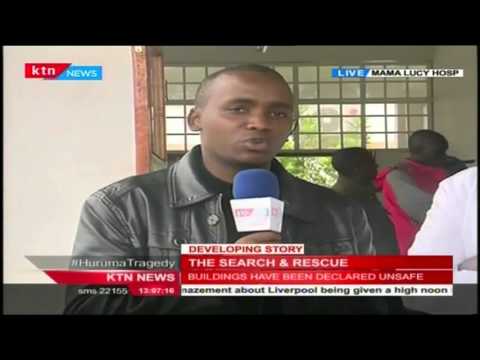 KTN'S Nick Wambua with update on casualties of the Hurauma tragedy from Mama Lucy Hospital