Gathoni Muchomba cut her teeth in vernacular radio stations and won the hearts of many. KIUNDU WAWERU tells us how she rose from abject poverty to become the proprietor of Smart Media colleges
Her fame sprouted in the dawn of the new millennium with the advent of the FM radio stations. She was a vernacular breakfast show presenter at Kameme FM, and later at Inooro FM, and, Gathoni wa Muchomba quickly became a household name.
Gathoni Muchomba, during the interview.
Keen on human rights, her fiery presentation and unbridled utterances would see her land in the corridors of State House — No, not for breakfast, but for a warning — try to zip her lips.
At 34 she is proud of her achievements. "God has shown me favour — I cannot thank him enough," she says. A brief pause then with her signature high-pitched confident, authoritative voice she adds: "But my life has not been all rosy. My humble background has made me who I am. I believe the poor make the best leaders because they have experienced hardships".
After sitting her O- levels, Gathoni landed a job as untrained teacher at a school in her neighbourhood; Makuyu Secondary School. Part time, she reared pigs and chickens.
Later, Gathoni joined University of Nairobi for a bachelor's degree in education, but her spirit of entrepreneurship would shape her destiny.
"I opened a salon in campus and, later, another in Kikuyu town. I also imported hair bands from India and sold them in campus," she reminisces.
Enterprising mind
Her business acumen did not go unnoticed. While in her second year, a lecturer, Mary Ngechu identified this spirit and offered her a job. Gathoni narrates: "She had a project, Radio listeners group, for the University broadcast under an NGO, European Economic Community (EEC). My role was to identify what farmers were doing at the grassroots level. I travelled all over Kenya recording shows on agriculture. Later, the projects started to air on KBC".
In 1999 while in her fourth year, Gathoni heard that media mogul Rose Kimotho was about to open a vernacular radio station. "I walked in for the interview with a briefcase bearing records of all the projects I had done. I got the job and I started airing a popular show, Canjamuka, from 9am to 1pm".
From then on, Gathoni's life was a roller coaster. She would be at the radio station by 6am and work until 5pm, then return to campus to work on assignments and study. "It was tough but I was always at the top of the class. I graduated in 1999 with a Second Class, upper division".
Gathoni Muchomba doing her thing in studio. Her strong business acumen has shaped her destiny.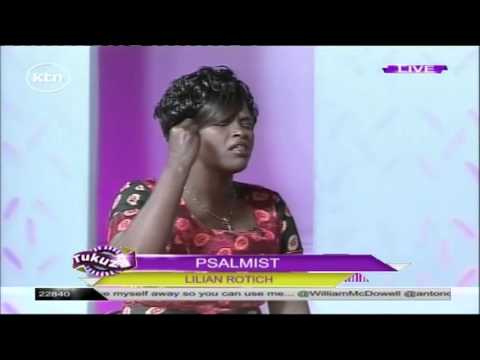 The Psalmist: Gospel Singer Lilian Rotich talks about her musical journey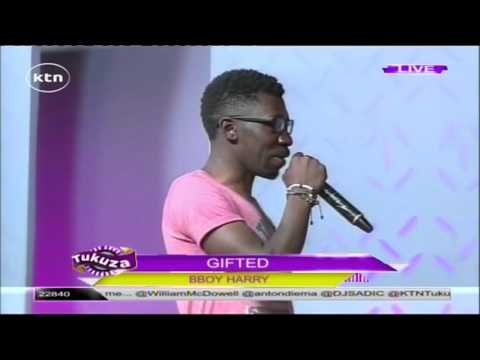 Gifted: BBoy Harry on KTN's Tukuza Show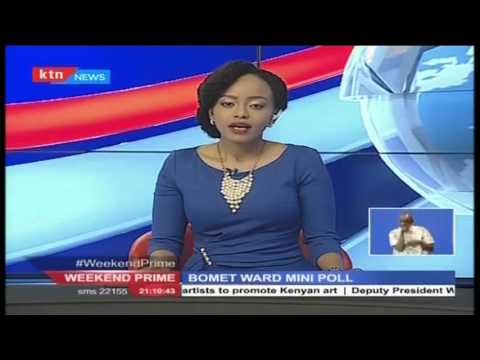 KTN Weekend Prime Full Bulletin 13th Feb 2016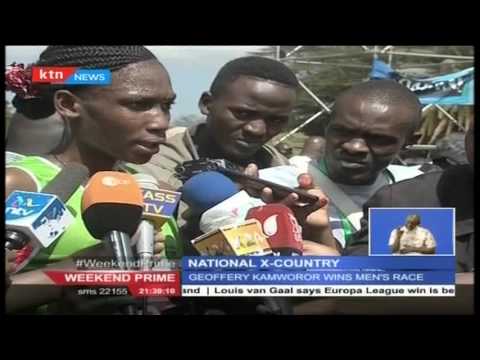 KTN Weekend Prime Sports 13th February, 2016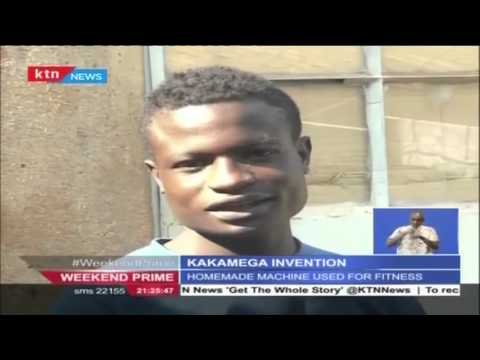 36 year old Joram Moi invents a non-electric washing machine in Kakamega County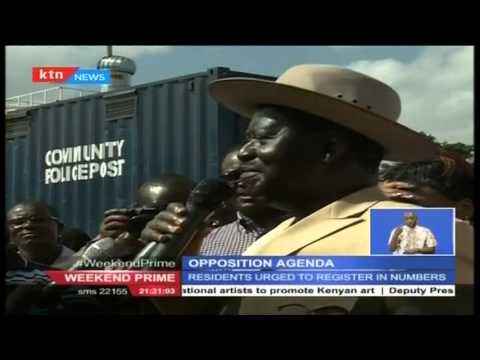 Cord leaders take swipe at Jubilee's administration