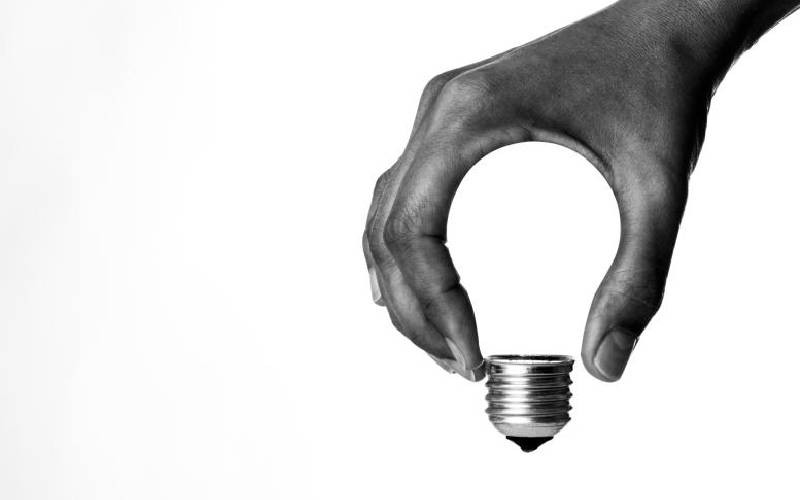 When the winds of change blew over Africa and colonialism ended, a wave of optimism engulfed the continent but was soon muted by reality.
Surprisingly, even South Africa, which got independence much later and with all the global attention, seems to be following the African script faithfully.
Why has Africa not followed the Chinese, Korean or Japanese way to transform itself? Is the continent not free to chart its own path with age-old institutions like the African Union?
Think of it, the Chinese civil war ended in 1949, only 14 years before our independence and only eight years before Ghana's. After 60 years, we have not caught up with China, which has sprinted ahead. China is now a global economic powerhouse with substantial investment and influence in Africa.
China, like the West, before is trying to solve our problems, but not for free. China has focused on "hard" problems like roads, rails, and ports.
We have at the same time turned to China as a source of merchandise but rarely services.
The West has traditionally focused on "soft" problems like democracy, human rights, education, health, and trade facilitation, remember the African Growth and Opportunity Act (Agoa) and Economic Partnership Agreements (EPAs)?
It's one of Africa's soft underbellies - we wait for other people to solve our problems. When it's not other people, it's the government.
What's clear is that most solutions to our problems are not homegrown; they are imported. Could that explain why growth has been that elusive in most African countries? Could homegrown solutions make all the difference?
Africa's solutions are found in books, journals, newspapers and media outlets controlled by others.
The experts prescribe solutions from their experiences elsewhere. Some have never lived in Africa. But surprisingly, we believe their solutions are better than ours.
If you are writing a thesis, journal article, research or funding proposal, you seem more learned if you quote Western scholars even on a topic like witchcraft! Rarely do we quote Eastern scholars or policy analysts unless they are in the West.
One problem is language and the fact that we are closer to the West historically and even spiritually. I digress. Why don't we give our children Chinese or Japanese names? Yet, these two societies have their heroes and cultural stars like musicians and actors?
Influencing policy
Funding makes it easy for us to tune our problems to funders. Whoever pays the piper calls the tune. How do we reverse this state of affairs?
One route is through think tanks where you pay men and women to analyse problems and give us solutions.
Former Central Bank of Kenya (CBK) Governor Prof Njuguna Ndung'u, and head of Africa Economic Research Consortium (AERC), a think-tank, notes: "Think-tanks create platforms for influencing policy in African economies. We must deal with capacity that will lead to policy analysis and leadership."
Africa has too few think tanks (about 10 per cent of the global total), yet, the continent has no shortage of problems to be addressed.
We have trusted our elected leaders with our problems.
It's curious that once someone becomes a Member of the County Assembly (MCA), MP, governor, women representative, senator or president, they overnight become problem solvers, irrespective of what they were doing before getting elected.
Why not turn over these problems to think tanks. Some are specialised, which increases their chances of being successful. Chatham House is known for international affairs. Do you recall our two leading presidential contenders passing by? Brookings Institution, on the other hand, is known for economics.
In Kenya, we have think tanks like the Kenya Institute for Public Policy Research and Analysis (Kippra), the Africa economic research consortium, the Institute of Economic Affairs, and most recently the Global Centre for Policy and Strategy (GLOCEPS), among others.
Think tanks are either privately funded or funded by taxpayers.
The beauty of think tanks is that they can be contemporary and less academic and in most instances more independent, which increases their chance of coming up with practical solutions with easy buy-in by stakeholders.
Locally, we have not done well in spawning think-tanks. A search for think-tanks yields too few results.
At one time, the government had a very active think tank, the National Economic and Social Council (NESC). Remember it during the Kibaki era?
Think-tanks are a countervailing force to vested interests that stifle the growth of new ideas and innovation. Africa has no shortage of thinkers and problem solvers.
What's missing is institutionalising this thinking and harnessing it for the national good through think-tanks.
Dr Robert Kabage, who heads the Global Centre for Peace and Strategy says: "Think-tanks are strategically placed institutions that help to resolve failures in society.
They promote robust policy processes through employing multi-dimensional evidence-based analyses, proposing actionable solutions to critical economic, social and political issues, and mediating between scholar-researchers and decision-makers."
We hope the next government will spare a thought and a shilling for think-tanks. Next time you are considering a course to support, why not a think tank that can champion your ideas?
After all, brains not oil or gold are the country's most important resource.