Why idyllic Upper Kabete typifies the Kenyan dream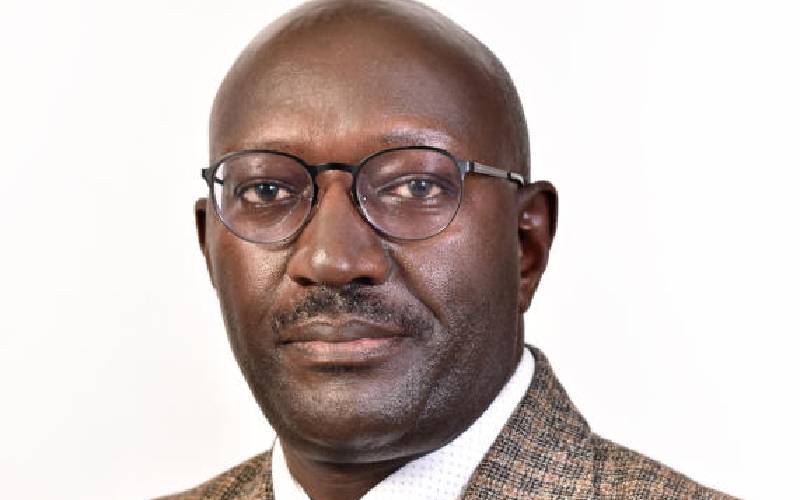 The traffic chaos in Nairobi might make you think Nairobi is a random city, designed when the planners were either exhausted, drunk or both.
But a visit to Upper Kabete on the western edge of the city leaves no doubt there was an intelligent design behind the city.
First some background. I came to the city as a schoolboy and I recall a signboard opposite Kabete Police Station: "Welcome to Nairobi, the green city in the sun."
What happened to that signboard? What of the greenness? Paradoxically, Chinese road contractors now make concrete blocks next to where that signboard once stood decades ago.
At that time, you could have been arrested for mentioning the word "communism."
You do not need to get into the central business district (CBD) to see the patterns and intelligent design in Upper Kabete. Let me explain. Kenya's greatest resource is its people, their skills and resilience. Upper Kabete is a source of such skills.
There is a Veterinary Laboratories (Vetlab), primary and secondary school. Uthiru High School is not too far off, while Loresho Primary School is also in the affluent suburb but is patronised by children from Uthiru and Ndumbuini, who walk through the University of Nairobi's Upper Kabete campus every day.
I hope they eventually study there. Next is the Animal Health and Industrial Training Institute (AHITI).
This is a source of middle-level workers in the agriculture and livestock industry. They are handy in research and the field.
Next are three research institutes - the International Livestock Research Institute (ILRI), the University of Nairobi's faculties of agriculture and veterinary science and Vetlabs.
Add Kabete National Polytechnic (formerly Kabete Technical and previously the Native Industrial Training Depot - NITD).
Not far away is the Animal Genetics Centre, a source of high-quality semen that neighbours the Wangari Maathai Institute.
With all these institutions, I can't understand why we have not developed a vaccine for Covid-19. Kenya, after all, is a leader in the development of animal vaccines in Upper Kabete. Are we not told that coronavirus possibly came from animals?
In Lower Kabete, the University of Nairobi faculty of business and management borders Kenya school of government. Kabete not only provides human resources for the corporate sector but for the government too.
Beyond the provision of human resources, there is time for leisure with an 18-hole golf course.
After working hard at any of these institutions, you can unwind playing golf. It's another question how many employees from these institutions play golf. Spring Valley and Loresho are good sources of golfers. On Sundays, there are enough churches for spiritual nourishment.
The masterpiece in this intelligence design is the location of the institutions. They strategically separate the affluent Loresho and Spring Valley/Kitisuru from the rural areas that extend into Uthiru and Wangige.
This symbolically shows that to shift from poverty to affluence, you need schooling. It's another question how many school children successfully cross over through these institutions and change their residence permanently.
The completeness and synergy in Upper Kabete are rare in Kenya and one wishes all other regions were designed as such. A good road network complete with a dual carriage leads to the city centre and into another cluster of hospitals and institutions at Kikuyu.
This dual carriageway joins the southern and western bypasses.
It's another question if this synergy has been fully exploited. Britons pioneered this design led by captain Frederick Lugard.
They were attracted by the fine weather. Fort Smith nearby is a monument to their pioneering spirit, which was muted by abusing the generosity of the hosts. Remember chief Waiyaki wa Hinga's fate?
This agriculture and the veterinary cluster is replicated around Kenyatta and Nairobi hospitals with a university and Kenya medical training centre and several private clinics, as well as a mortuary. Noted any other cluster around Nairobi?
One wishes emerging cities and towns would borrow a leaf from Upper Kabete. Counties and their devolved functions need to visit Upper Kabete and learn a lesson or two.
Lately, the rural part of Upper Kabete is going through rapid urbanisation with high-rise apartments.
I am told the inheritors of that land now are more willing to sell or develop it, unlike their parents.
The place, however, lacks the elegance and finesse of the city. It still suffers from the residue of traditions.
Finally, my relationship with Upper Kabete is historical. I came there as a schoolboy and never left. At one time, I even dreamt of marrying from there.
Unfortunately, I listened too keenly to popular rumours.
Does anyone have facts about airîtu a Kabete (girls from Kabete) and their propensity to make good wives?