Strengthening the party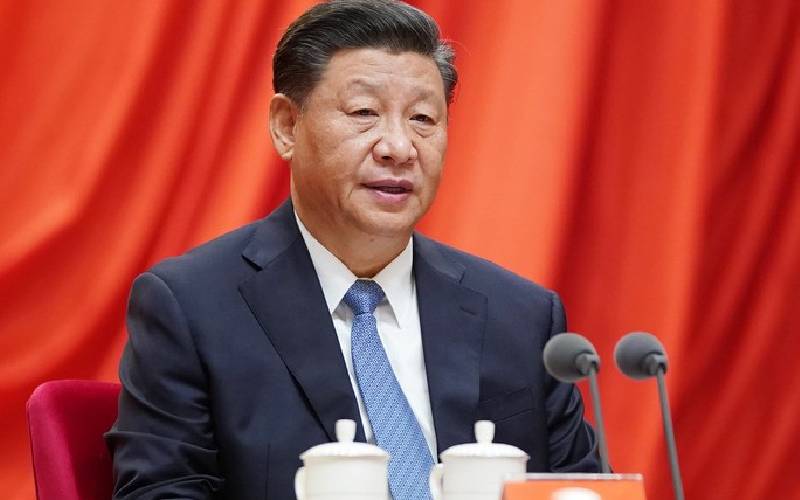 The year 2021 is also the ninth year of Xi's signature anti-corruption campaign, the most extensive in Chinese history. It shows no signs of letting up.
More than 20 high-level officials in the financial sector have been punished or investigated over the past year. And in the past 30 days or so, one former ministerial-level official in the central government's law-enforcement apparatus was investigated while another was punished.
Over the past nine years, more than 400 officials at ministerial level or above have been punished or investigated, including a former member of the Standing Committee of the Political Bureau of the CPC Central Committee and two former vice chairmen of the Central Military Commission. From 2014 to 2020, over 8,300 fugitives were repatriated from more than 120 countries and regions.
"In a critical time, Xi turned the tide," said a foreign media editorial.
As the general secretary of the CPC Central Committee, Xi has led efforts to formulate and revise around 200 intra-party regulations. He also launched five Party-wide education campaigns to firm up the ideals and convictions of Party members and ensure they act effectively and in unison.
By June this year, the number of CPC members had grown to 95 million, 10 million more than the population of Germany. Experts on China affairs say the Party has become more disciplined, pure, and powerful.
In 2016, the sixth plenary session of the 18th CPC Central Committee established Xi's status as the core of the CPC Central Committee and the whole Party.
In October 2017, Xi Jinping Thought on Socialism with Chinese Characteristics for a New Era was officially instituted at the 19th CPC National Congress. The thought was enshrined in the CPC Constitution and China's Constitution.
Like Mao Zedong and Deng Xiaoping, Xi has advanced the adaption of Marxism to the Chinese context and kept it relevant, said Xin Ming, a professor at the Party School of the CPC Central Committee (National Academy of Governance).
Walking with the people
Xi's people-centered philosophy explains why he ordered unwavering efforts to save people's lives