Volkswagen 'contests' claim boss knew of financial risk in scandal
WORLD
By AFP | May 14th 2018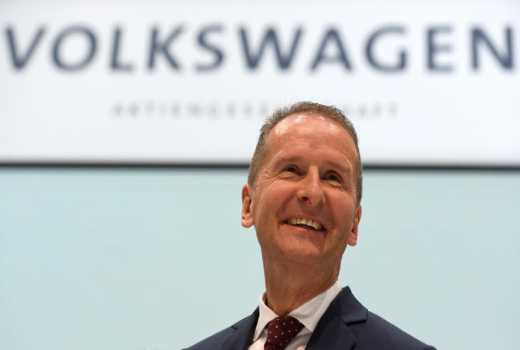 German carmaker Volkswagen yesterday rejected a report that chief executive Herbert Diess knew of the financial risks from the firm's massive diesel cheating earlier than he has so far acknowledged.
Oliver Schmidt, a former VW manager jailed over 'dieselgate', told the FBI he had briefed Mr Diess and other executives about the cheating and the potential financial consequences on August 25, 2015, German weekly Bild am Sonntag reported.
A Volkswagen spokesman yesterday highlighted its defence in a 9.0-billion-euro ($10.8 billion) German legal case brought by shareholders, in which it 'contests' Schmidt's claim to have briefed then-chief executive Martin Winterkorn, Diess and others about looming fines of $18.5 billion on August 25.
"The threat of imminent or concrete fines... was not discussed," the document reads.
To fight drought, involve communities
According to the latest information from the Meteorological Department, rainfall will be poorly distributed in April, May and June, and this will have a serious impact on agriculture