Syria air strikes: UK confident of Syria air strike success – PM
WORLD
By BBC | April 14th 2018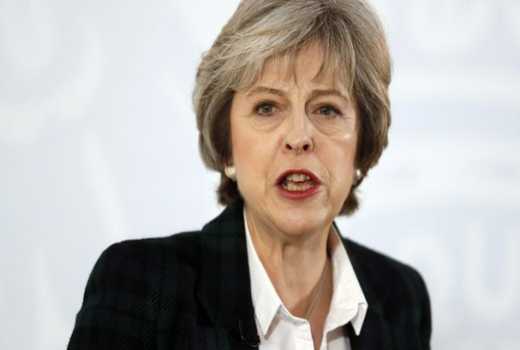 The UK is "confident" that air strikes carried out by Britain, the US and France on suspected chemical weapons facilities in Syria have been successful, the PM has said.
Theresa May also said it had been "right and legal" to take action.
Military bases near the capital Damascus and the city of Homs were targeted, after an alleged chemical attack on the Syrian town of Douma.
Labour's Jeremy Corbyn called the strikes "legally questionable".
Syrian state media called the strikes a "violation of international law".
Speaking in Downing Street, Mrs May said the "limited and targeted strikes" had degraded the Assad regime's ability to use chemical weapons.
"This collective action sends a clear message that the international community will not stand by and tolerate the use of chemical weapons," she added.
The Ministry of Defence said Storm Shadow missiles were launched by four RAF Tornados at a former missile base 15 miles west of Homs, where it is thought the Assad regime is stockpiling items used to make chemical weapons.
A spokesperson added the facility was "located some distance from any known concentrations of civilian habitation" and scientific analysis was used to "minimise any risks of contamination to the surrounding area".
In a statement Mrs May said that the Syrian regime had demonstrated a "persistent pattern of behaviour" when it came to the use of chemical weapons, that "must be stopped".