Britain says unclear whether Zimbabwe's Mugabe has fallen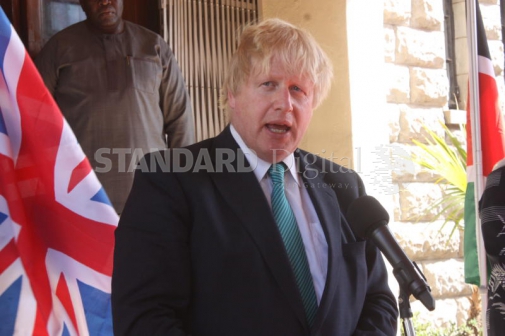 British Foreign Secretary Boris Johnson said it was still unclear whether the seizure of power by the military in Harare marked the downfall of President Robert Mugabe.
"We cannot tell how developments in Zimbabwe will play out in the days ahead and we do not know whether this marks the downfall of Mugabe or not," Johnson told the British parliament.
Britain, Johnson said, had always wanted Zimbabwe's citizens to be masters of their fate. He said Britain would do all it could to ensure that elections next year were free and fair.
"We will do all we can, with our international partners, to ensure this provides a genuine opportunity for all Zimbabweans to decide their future," Johnson said.
He said Britain does not want to see one tyrant take over in Zimbabwe.
"Nobody wants simply to see the transition from one unelected tyrant to a next. No one wants to see that. We want to see proper, free and fair elections," said Johnson.
And France said it was closely following events in Zimbabwe and stressed respect for constitutional law after the military seized power.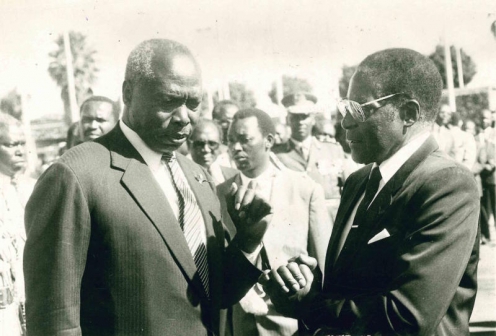 Legitimate aspirations
"We reiterate our attachment to constitutional law and respect of the legitimate aspirations of the Zimbabwean people," French foreign ministry spokeswoman Agnes Romatet-Espagne said during a daily media briefing.
The European Union called for dialogue in Zimbabwe and a peaceful resolution to the power crisis.
"The recent political developments in Zimbabwe, and their spillover, including in relation to the country's security forces, are a matter of concern," said a spokesman for the European Commission.
South Africa's President Jacob Zuma spoke to Mugabe on Wednesday who confirmed that he was confined to his home but that he was fine, the South African presidency said in a statement.
The presidency added that Zuma, in his capacity as chair of the Southern African Development Community, was sending special envoys to Zimbabwe to meet with Mugabe and the Zimbabwean Defence Force, which has seized power in Harare.
Meanwhile, a trip to Beijing last week by Zimbabwe's military chief was a "normal military exchange", China's Foreign Ministry said on Wednesday, after the military in the southern African nation seized power.
Zimbabwe's military took control targetting "criminals" around Mugabe but gave assurances on national television that the 93-year-old leader and his family were "safe and sound".
General Constantino Chiwenga met Chinese Defence Minister Chang Wanquan in Beijing last Friday, where Chang expressed a willingness to promote relations with Zimbabwe, China's Defence Ministry said in a short statement last week.
The ministry showed a picture of the two men, both wearing military uniform, shaking hands, and another one of officers from both countries sitting opposite each other holding a meeting at the People's Liberation Army headquarters in Beijing.
Asked whether Chiwenga had briefed China on plans to seize power, Chinese Foreign Ministry spokesman Geng Shuang said the Defence Ministry had already released information about his trip and that he didn't have an understanding about the specifics of his reception in China.
"I can only tell you that his visit to China this time was a normal military exchange mutually agreed upon by China and Zimbabwe," Geng said, referring other questions to the Defence Ministry.
Mugabe is reviled in the West as a despot whose disastrous handling of the economy and willingness to resort to violence to maintain power destroyed one of Africa's most promising states.