Lessons for Africa on climate change from pace-setting Nordic nations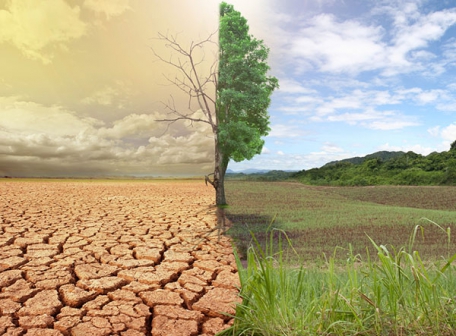 Africa is gearing up to host a major United Nations climate change conference in Morocco from November 7. This 22nd Conference of the Parties (COP22) has been dubbed the COP of Action, with delegates' focus set to be trained on making progress on the issues agreed on in Paris last year.
Climate change is a topic of special interest to Africa, which is heavily agricultural and is feeling the impact of deviations in weather patterns. To prevent a disaster of epic proportions, the continent has joined global efforts to lower carbon emissions in an effort to secure the future.
We spoke to Hans Jørgen Koch, the director of Nordic Energy Research, an institution under the Nordic Council of Ministers, on what Africa can learn from the green efforts underway in Norway, Denmark, Sweden, Finland and Iceland.
Q: Can economic growth be achieved without increasing greenhouse gas emissions?
A: Developing and least-developed countries have a fair expectation of improving their livelihood and experiencing economic growth. And while energy access is a key enabler for growth, the Nordic countries - and lately also China - have experienced a decoupling between carbon dioxide emissions and economic growth. Developing nations are on the verge of embracing clean energy, and can profit from lower costs of renewable energy, such as wind and solar, and also build modern and smarter energy systems. Energy-efficient lamps and household appliances have opened up a market for household-based energy systems. Developing mini-grids and stand-alone systems may actually be more promising to fulfil the promise of energy access for rural populations than massive grid structures mostly suitable for the energy needs of big cities and power-intensive industries.
Q: Can African nations leapfrog a fossil fuel dependency and become renewable energy superpowers?
A: Building energy systems from scratch is costly. New payment systems for energy efficient appliances, and the option to choose between various types of grids can lower costs, and at the same time increase a security of supply. Smart grids will enable variable pricing. I believe African communities and households can become both energy producers and consumers, or prosumers, as they are called.
Many developing nations moved from not having telecommunications at all to getting high-speed wireless Internet connections – they skipped copper lines entirely, and got reliable market data information and an entirely new banking system. Perhaps the biggest and smartest power grids will evolve in Africa first!
Q: What can African nations learn from the Nordic Electricity Market?
A: Creating a cross-border electricity market has unleashed a build-out of renewables and provided security of supply. When the wind is strong in Denmark and water reservoirs are low in Norway, the electricity flows northwards. When wind is not present in Denmark, hydropower flows in from Norway.
Nordic countries have different strengths in terms of renewable energy sources. Wind, solar, hydroelectric, geothermal and biomass sources complement each other. Exports to a continental grid ensure better profitability for utility companies. Many countries and regions consider energy independence their top priority – the Nordic experience demonstrates the immense benefits of going for interdependence instead.
We recently published the second edition of the Nordic Energy Technology Perspectives, which lays out how Nordic countries can fulfil their ambitious target of being carbon neutral by 2050 in the most cost-efficient manner – I believe that it can offer some inspiration to other countries and regions. The Nordic nations are like many other nations blessed with considerable renewable energy potential; our successes on this front have emerged due to co-operation and stable regulatory frameworks, rather than wealth.
Q: What are the benefits of an open, cross-border electricity market?
A: It makes electricity cheaper, more reliable and more attractive for investors. It promotes the UN goal of universal access to sustainable energy, reduces the reliance on diesel generators and thermal power generation, and improves the lives and health of women and children.
Q: Nordic co-operation has been promoted from as far back as 1952, which helped provide a successful foundation for Nordic green energy efforts. Is this something you think can be replicated in Africa?
A: We see promising signs of success in the plans for East and Southern African power corridors, [US President Barrack Obama-initiated] Power Africa, and the significant renewable energy build-out in Northern Africa. Morocco and South Africa are rapidly becoming solar superpowers.
Building the necessary infrastructure and regulatory frameworks will take time, but as the African Union puts it, encouraging regional integration through interconnected projects must be part of the efforts to empower Africa, especially in supplying electricity to the remote parts of the continent.
Q: What are the key ingredients of a successful renewable energy market?
A: Lowering the risk of investing in large infrastructure project is a key feature. Nordic institutions and regional development banks have developed de-risking strategies and promote good governance. Predictable and proper mapping of natural resources, as well as extensive consultations with stakeholders to fit their needs is also essential. Finally, proper pricing of energy and meeting the energy needs of both city dwellers and rural populations are critical. Deployment leads to learning.
Q: Will future energy systems be based on super-grid, mini-grids or off-grid systems?
A: I don´t think there is one silver bullet when it comes to energy system designs or energy sources. It will all depend on local circumstances. Careful planning based on consumer needs and avoiding big-scale master plans designed to celebrate local or national leaders is important.
Q: What are the key highlights of the Nordic Solutions for Global Challenges project, and how will the region try to reach Africa?
Nordic Solutions to Global Challenges addresses several areas, with energy and climate among them. We believe that technical know-how, templates for regulatory frameworks and financial de-risking strategies can benefit developing countries in their struggle to introduce renewables and meet nationally determined contributions, as submitted as their input to the Paris agreement.