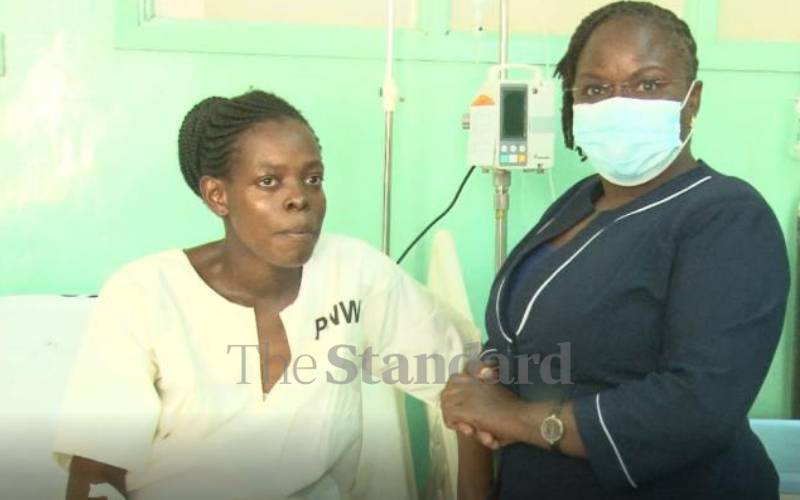 Alice Khalisia confesses that she has not been at ease bringing up three girls with a husband by her side.
Raising a family, she says, is hard enough without the side-glances of disapproval from relatives who believe you have not been giving birth to babies of the right sex.
So as Mrs Khalisia cuddles one of four newborn boys at the Kakamega General Hospital, she wears a smile of vindication.
The 31-year-old from Ikolomani constituency says she is the happiest woman on earth because she has been praying to God to give her a son, and he answered in a grand way.
"I challenged God to give me a son. I thank him because he gave me more than I asked for," Mrs Khalisia told The Standard from her hospital bed.
As she tells it, her in-laws have been none too pleased with her first three birth 'choices'.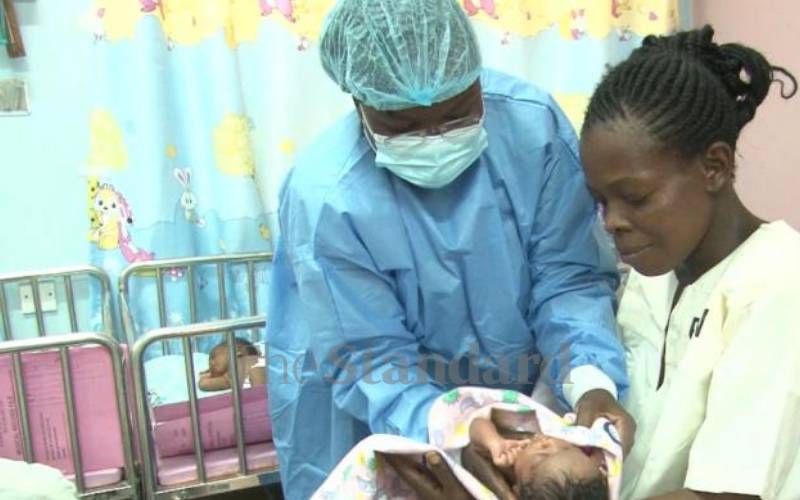 "I have been giving birth to babies who are female and I have been a victim of accusations from my husband's family that I am unable to give birth to boys, hence denying them joy. They said only sons can make a family complete," she said.
But giving birth to four sons at once appears to have liberated Mrs Khalisia who says she cannot wait to leave hospital and take her quadruplets home, to show off and brag.
She says the babies are a miracle that God brought at the right time. She cannot tell how that happened, but "I believe God answers prayers and he did. He has disapproved the doubting Thomases."
She adds, "I am very grateful and delighted, and I hope my sons will grow up well and healthy without any complications."
But the mother of seven acknowledges the road ahead will be bumpy because neither she nor her husband have jobs.
"I have been told to buy a specific brand of milk and food for my children and yet my husband is not capable. I call upon well-wishers to come to my rescue so that together we can bring up these children. They are a gift from God."
Nurse in charge Patricia Nafuna says Mrs Khalisia came to the hospital three weeks ago for ante-natal care.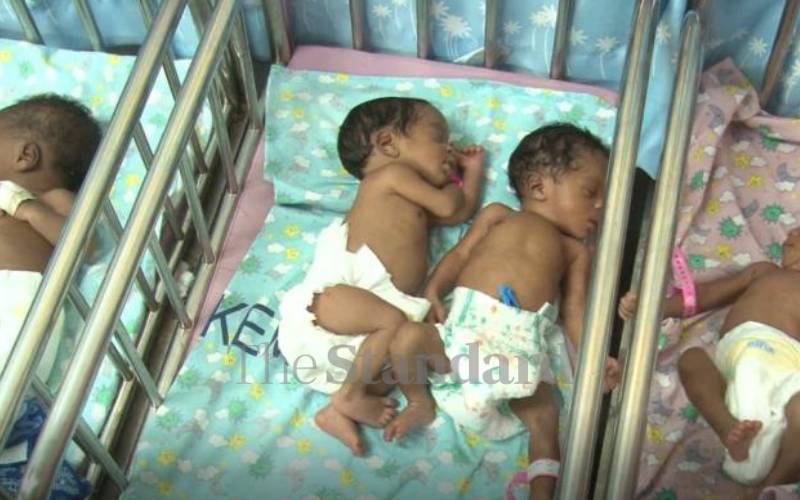 "We found out that she was expecting four babies and started taking care of her until she gave birth," said Ms Nafuna.
The nurse says Mrs Khalisia had a successful delivery through caesarean section, with three of the babies weighing 2.1 kilogrammes while the smallest weighed 1.2 kilogrammes.
"We have discharged three babies but we are remaining with one in the incubator, whose weight we are monitoring. The good news is that he is improving in terms of gaining weight, but we are going to keep for some time to ensure he is well before discharging him," said Ms Nafuna.
The nurse also said they were closely monitoring Mrs Khalisia, who was experiencing difficulties breastfeeding, to ensure the babies get enough milk.