Vihiga County recognised for its climate action plans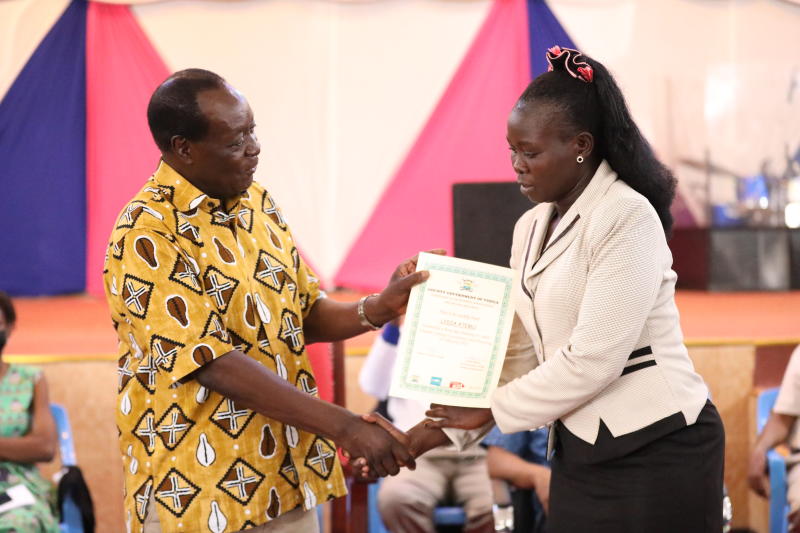 Vihiga County has been selected by the National Treasury and World Bank as the model county on matters climate action and governance.
The county will receive $10,000 (Sh10 million) from Treasury under Financing Locally Led Climate Action (Flloca) programme that funds climate action plans in 47 counties.
Vihiga is one of the counties that has put in place critical governance structures and policies. The Treasury and the World Bank will support the county in implementing climate-friendly projects and programmes.
Early this month, senior officials from Treasury and World Bank visited the county to unveil Climate Change Ward Champions, a team of grassroots leaders who will sensitise locals on the effects of global warming.
Speaking at the event in Mbale, National Treasury's Planning (Flloca) programme manager Mr Malik Aman said Vihiga had been selected as a model county because "it is a front runner in matters climate change. Vihiga has advanced in setting up legal structures from the county to ward level. It has created a fund, allocated resources and identified climate projects championed by locals."
During the event, Vihiga Governor Dr Wilbur Ottichilo who is also Council of Governors, Climate Change Committee chair, gave certificates to ward climate change champions.
"Go to every village in Vihiga and explain to our people what climate change is and why it is a danger to all of us... Go and be evangelists of climate change. We are in a boat and it is sinking. If we do not stabilise it, it will sink and nobody will survive."
He said climate change was a real threat to humanity. "The rains are no longer predictable. Farmers are confused and no longer know when to plant. As a county, we have declared total war on climate change," he said.
As part of a long term solution, he said there was a need for policies on sand harvesting, quarrying and riparian land. There is also need for bold decisions to stop the growing of eucalyptus trees on riparian land. Dr Ottichilo has also championed the setting up of a climate change directorate that oversees the key activities in protecting the environment.
The county now has the Vihiga Climate Fund Act 2019 (amended in 2020), policies and regulations that set up the legal framework for a stable foundation for climate-related investments.