Delegates to nominate ODM party candidates, Oparanya says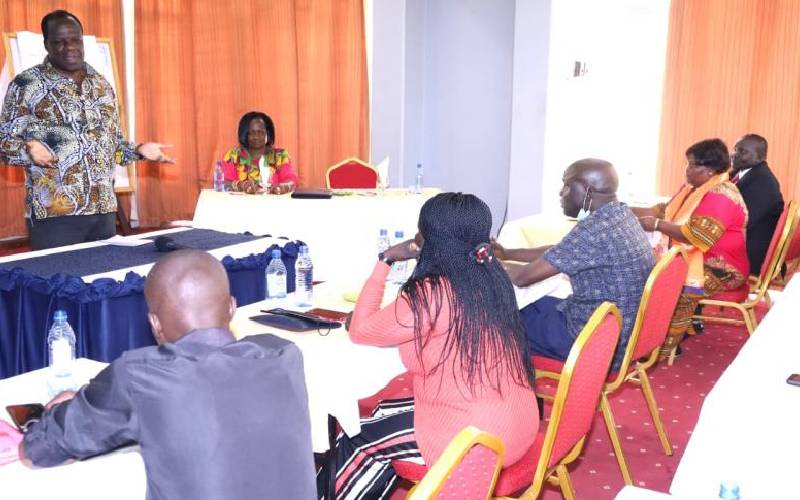 ODM Deputy Party leader Wycliffe Oparanya says delegates will have a say in nominating candidates in the next General Election.
"The party has agreed to change the system of conducting primaries. We will not subject aspirants to nominations but either hand-pick or use delegates system to nominate party's candidates," he said.
The Kakamega governor made the remarks when he hosted 10 MCAs from Bungoma and ODM aspirants for various seats from West Pokot separately at Golf Hotel - Kakamega, on Monday.
"The new arrangement will help cut down on the cost aspirants incur in nomination exercise. We want to save them from such expenses through a cheaper nomination exercise," said Oparanya.
He said aspirants spend a lot of resources during nominations at the expense of the General Election which was key to the party.
Oparanya said that the party was putting adequate measures in place to ensure that the new system works well for all aspirants and ODM countrywide.
"We are strengthening our electoral systems to ensure that we hold free and democratic nominations devoid of fallouts," he added.
The governor said the changes in the electoral process of the party were informed by the fact that ODM lost many seats in the last General Election because of flawed nominations.
He reassured politicians eyeing the ODM ticket that nominations will be free and fair.
"I will personally sacrifice to ensure that the ODM Elections Board conducts free and fair nominations," said the governor.
Oparanya added that ODM has stepped up campaigns to popularise the party and that the exercise has been fruitful.
He reassured aspirants from West Pokot of the party's support as they rally support for former Prime Minister Raila Odinga and popularise ODM in the region.
Oparanya said Raila will tour the Western region next month to popularise his Azimio la Umoja campaign plan.
The governor said he was confident Raila will bag more votes in the Western region and enhance chances of succeeding President Uhuru Kenyatta.
He insisted that the 2022 presidential race will be a two-horse race pitting Raila and Deputy President William Ruto.