Trying moments at border towns as coronavirus hits Uganda hard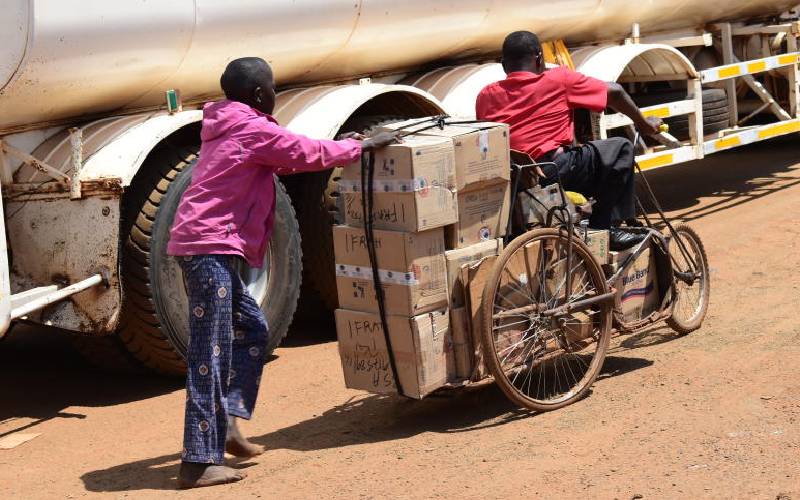 If you live near the border towns of Busia and Malaba, you get an overriding notion that Kenya and Uganda are so interdependent.
"Unless one tells you where he or she belongs, you can't tell between a patient from Uganda and Kenya," says Dr Isaac Omeri, the Busia County chief officer for health who has worked at the border county for long. "They have similar names, looks, ancestry and speak the same languages."
Today, all eyes are on the soft-spoken doctor after Uganda announced new restrictive measures on June 6 to curb the spread of Covid-19.
President Yoweri Museveni ordered the closing of schools and suspended public gatherings for 42 days after Uganda recorded 1,259 Covid-19 cases — the highest in a day — and nine deaths. The cases were from a sample size of 7,289.
He banned public transport between districts from June 17 and ordered bars, cinema halls, theatres and churches to close down.
Museveni attributed the high number of infections in schools to inadequate sanitation facilities and overcrowding.
Currently, Uganda has recorded 83,636 positive cases and 1,111 deaths, according to the Worldometer coronavirus update on July 5.
"We were rated a coronavirus high-risk county before Uganda shut down," Omeri said, adding that Kenya has to be on high alert as Uganda has recorded cases of different Covid-19 variants.
According to the doctor, a majority of those who test positive are truck drivers.
Busia has an isolation centre at Alupe Hospital with 300 beds and Busia Prison has 45 beds. The ICU unit has four beds that are operational and 11 that are not functional.
Museveni's ban on movement, however, exempted trucks and tour vans. Last year, Uganda exports to Kenya were estimated at US$465.55 million (Sh50.23 billion), according to the United Nations Comtrade database.
Kenya imports tea, coffee, spices, dairy products, eggs, honey and cereals from Uganda. Kenya's exports to Uganda in 2019 were estimated at US$624.15 million (Sh67.34 billion). Kenya majorly exports animals, vegetable fats and oils, cleavage products, iron and steel.
As much as the movement within districts in Uganda has been restricted, there is no official communication on shutting down the One-Stop Border Post that separates Uganda from Kenya. At the Post, there are well-labelled handwashing points and just a handful of people wearing masks. This has left some traders along the borders worried.
"I believe the measures at the border must go beyond checking of temperatures because of the new variants," said Stephen Obala, the chair of Busia-Kenya Business People Association. "We also have a lot of panya (illegal) routes along the border where everyone gets in and out of the two countries even without their temperatures being checked."
The situation is even complex to the homogeneous border communities including Abakhayo, Marachi, Samia and Abanyala as learners from Uganda attend schools in Kenya.
It is estimated that at least 400 pupils from Uganda registered in Kenyan elementary schools in Busia in January this year following the delayed opening of schools in Uganda.
"The learners from Uganda cross to Kenya as long as their temperatures are checked and they have their masks on," said Professor Pancras Opata, Busia Education executive. "On our (Kenya) side, we observe Ministry of Health guidelines to stem the spread."
Opata says even as a number of Kenyans take their children to school in Uganda, it is hard to tell how many are affected by school closure in Uganda.
Further, Kenyans cross to Uganda to buy cheap alcohol and Ugandans flock to Kenyan bars that are still operating.