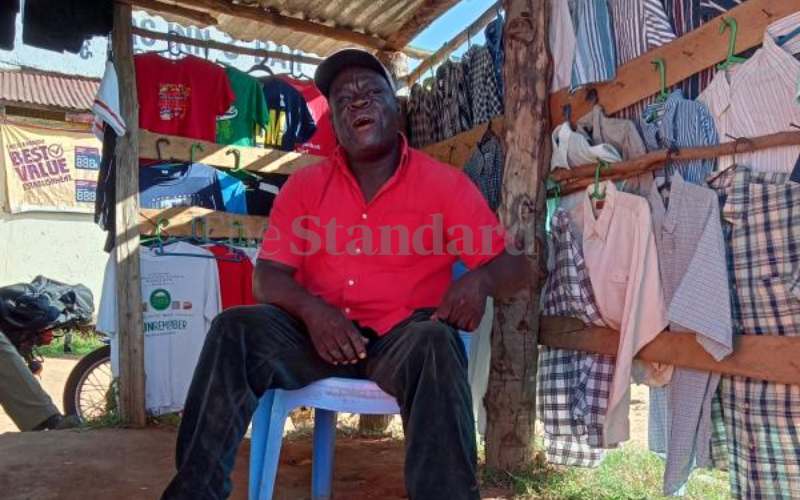 Former death row convict Daniel Sifuna is having a new lease of life, literally.
Before Sifuna was sentenced to death, he was full of life, having married the love of his life.
But at 29 years, what he had envisaged as a good life was cut short in 2003 when he found himself on the wrong side of the law.
Sifuna was arrested and charged with robbery with violence. And with that, everything tumbled.
He was finally sentenced to hang on January 7, 2005.
Sifuna first appealed at the High Court in Kakamega, and the Court of Appeal in Kisumu, but the conviction was upheld until the Supreme Court ruling happened.
He was among the hundreds of death row convicts who sought to reverse their sentences in the aftermath of the 2017 Supreme Court decision (Francis Kariuki Muruatetu and Another verses Republic) that declared the verdict unconstitutional.
"The experience after my first appeal was dismissed at the Kakamega court was fresh in my mind, but I remained optimistic the fresh petition would go through," said Sifuna, now 48, at his Butieri village, as he showed The Standard team his new two-bedroomed permanent house.
Sifuna had been charged, together with Philip Andati Nangambo and Geoffrey Makokha, of violently robbing Jared Barasa, a businessman in Mumias East, between July 6 and 7, 2003, while armed with machetes and clubs.
"When the judge (Justice Nyaga Njagi) read his ruling, my heart was beating so loud and fast. I began feeling some sense of hope when he said the prime objective of the criminal law was the imposition of appropriate, adequate, just, and proportionate sentences. I had all along felt that my sentence was inappropriate," he said.
But it is the finishing phrases in the Wednesday afternoon of July 31, 2019 ruling that literally breathed life in him.
"Sifuna is 48, he and his accomplices stole goods valued at Sh20,000 from the complainant. He has been in incarceration for a period of 16 years. That's enough punishment for the offence committed.
"The sentence of death is thereby set aside. I order him to be released from prison and be placed to serve two years' probation under the supervision of probation officer Kakamega Central," the judge ruled.
By the time he landed in jail, Sifuna had a small house where he stayed with his wife and two daughters. The semi-permanent house in which they were staying collapsed and his wife died while he was in jail.
"The good thing is that my mother and my daughters are still alive, even though the daughters are with their maternal relatives at the moment," he said, adding: "I have nonetheless married another wife with whom we have a child and are expecting another."
Elizabeth Juma, 24, his wife now, believes her husband is the best thing to have happened to her.
"I met him at the market and he was so charming. I fell for him even with his ex-convict tag. I bet I am being treated better than most women out there," she says, with a beaming smile, as she holds to their daughter.
Sifuna complements with a shy smile facing down.
How did they build a permanent house just some months after his release?
"When I went to jail, I had a lot of trees on this land where the house stands. We were also doing sugarcane farming as a family. My mother never cut the trees and never misused my share of the profit in the subsequent harvesting since I was jailed," says Sifuna. "When I was released, I sold the trees, had some money from my mother, and baked bricks to make the house," he says.