Race to succeed Governor Ottichilo shaping up with candidates starting early campaigns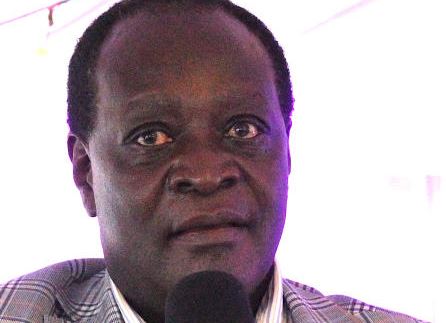 Four aspirants have already declared interest to unseat Vihiga Governor Wilber Ottichilo as the clock ticks towards the next General Election.
Those who have declared interest in unseating the first-term governor include his predecessor Moses Akaranga, Sabatia MP Alfred Agoi, businessman Alex Kidaka and Senator George Khaniri.
Josphat Amadi, who ran as an independent candidate in the last elections and Kennedy Butiko who vied on a UDP ticket, are yet to declare whether they will be on the ballot.
From December last year, some of the aspirants have been bankrolling sporting activities and charitable events across the county in a bid to endear themselves to the electorate.
Mr Ottichilo will be defending his seat based on his development track record.
Stalled projects
But Mr Akaranga has on many occasions criticised Ottichilo for not completing the projects he initiated as the pioneer governor.
"My track record speaks for itself and come 2022, those thirsting for my seat should prepare themselves adequately. It won't be a walk in the park as they think. I am confident the electorate will give me another term to finish my flagship projects I initiated when I took office," says Ottichilo.
During the requiem mass of Mama Hannah Mudavadi recently, Akaranga told mourners to prepare for his comeback.
"I will be on the ballot in 2022 as I had only taken a sabbatical. I want to come and finish the work I had started but did not finish due to change of guard. I had put in place my development strategy that I want to come back and implement fully," he said.
Akaranga, who is the party leader of Progressive Party of Kenya, believes he is the best bet to steer the county forward although political pundits still believe that the current governor has a headstart given that he has the financial muscle needed to run a spirited campaign.
Pundits are also of the view that the Maragoli sub-tribe is likely to repeat the same mistake it made in 2017 by fielding many candidates for the governorship race, giving Ottichilo an easy sail at the ballot.
"Governor Ottichilo has a headstart due to the Abanyore factor and this can be attested from the voting pattern of the last election. All he only needs is to consolidate his support base in Emuhaya and Luanda constituencies and ensure the constituents vote in his favour," said Emmanuela Mulaa, a political analyst from the University of Nairobi.
Ottichilo is likely to defend his seat on ODM ticket due to his closeness with former Prime Minister Raila Odinga.
According to Ms Mulaa, the Maragoli had three candidates in the 2017 gubernatorial race and thus divided their voting bloc.
"Ex-governor Akaranga got 65,239 votes, former Vihiga MP Yusuf Chanzu had 34,102 votes and Josephat Amadi got 16,427 votes, totalling to 115,768 votes. Ottichilo won by a simple majority of 82,260 votes. I am seeing this matrix repeating itself," said Mulaa.
Akaranga, Kidake and Agoi are all from the populous Maragoli sub-tribe.
Kidake, a businessman-cum-politician, will be making his first stab for governorship. He is already traversing the county running football tournaments and charitable events in order to endear himself to the electorate.
"Vihiga is a sleeping giant that needs to be reawakened... I understand the problems of Vihiga people due to my humble upbringing, unlike the elite politicians who promise heaven but don't deliver after being elected," said Kidake.
Kidake will be vying for the governorship seat on Ford Kenya ticket.
According to Kidake, the two regimes that have been in place have done injustice to the electorate by prioritising projects that cannot get county residents out of poverty.
Khaniri, who has been blowing hot and cold on his quest for the seat, will have to battle it out first with Mr Agoi (Sabatia MP) for the ANC nomination ticket.
According to David Ongalo, a political scientist, Khaniri's calculation is to get the rich Maragoli vote since ANC party leader Musalia Mudavadi will be going for the presidency.
"Khaniri and Agoi may use ANC to ascend to the governor's seat by using Maragolis and Tirikis... If they want that seat, then one candidate should step down for the other," said Ongalo.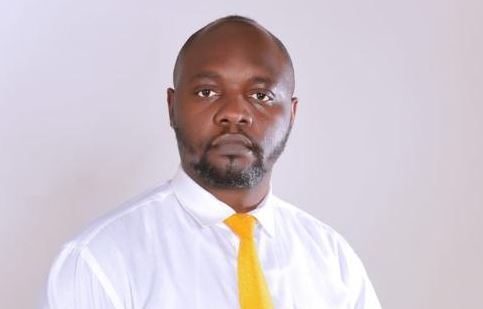 Track record
Khaniri served for four terms as Hamisi MP and two terms as Vihiga senator and avers that he will not be defending the senatorial seat. Khaniri succeeded his late father Nicodemus Khaniri as Hamisi MP in 1996.
"I am still having discussions with my people and will be giving the way forward in April, this year," said Khaniri two weeks ago.
For Agoi, he is banking on his closeness with Mudavadi to get ANC nomination certificate.
"My leadership qualities were tested when I served as Sabatia MP and my development track record speaks for itself. Vihiga is a small county and when I become governor, I will initiate development projects that will give job opportunities to our youth and grow the economy by double digits, "said Agoi.