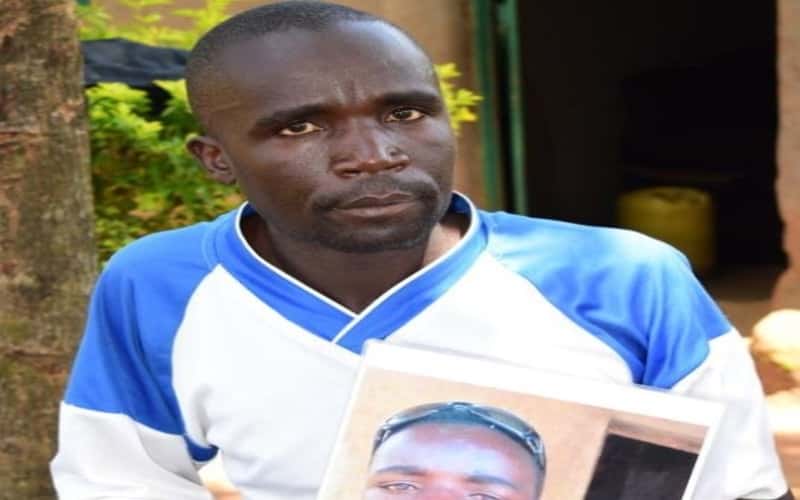 Residents of Navakholo Sub-county, Kakamega County are living in fear after 47 houses were torched down in a revenge attack over the killing of a teenage boy, Kevin Mutenyo.
An irate mob descended on the villages of Emukaya and and Eburenga in Shinoyi/Esumeiya/Shikomari ward, destroying crops and attacking livestock before setting the houses ablaze.
Families at the affected villages have started fleeing their homes in fear of further revenge attacks with some claiming to have received death threats.
A resident, Abel Tindi, said he together with his wife and children, braved several cold nights in a sugarcane plantation before opting to flee their home following the death threats.
Read More
Accused police
Some locals have accused police from Shiongo Police Post and Navakholo Police Station of taking sides and protecting the suspects who, according to them, are well-known.
A village elder, his two sons and a nyumba kumi official, have been linked to the death of the teenager on November 10.
Mutenyo who used to live with his uncle, Tindi, met his death while attending a funeral vigil.
The matter was reported at Navakholo Police Station.
Kakamega County Police Commander Hassan Barua said police were following crucial leads that will enable them apprehend the suspects but as of now, nobody has been arrested.
According to Samson Wale, the father of the deceased, Mutenyo was stabbed with a knife on the stomach, chest, and neck and on the cheeks.
He claimed his family has not had access to the postmortem report detailing the cause of his son's death.