Boost for farmers as West Kenya acquires 19 tractors worth Sh108 million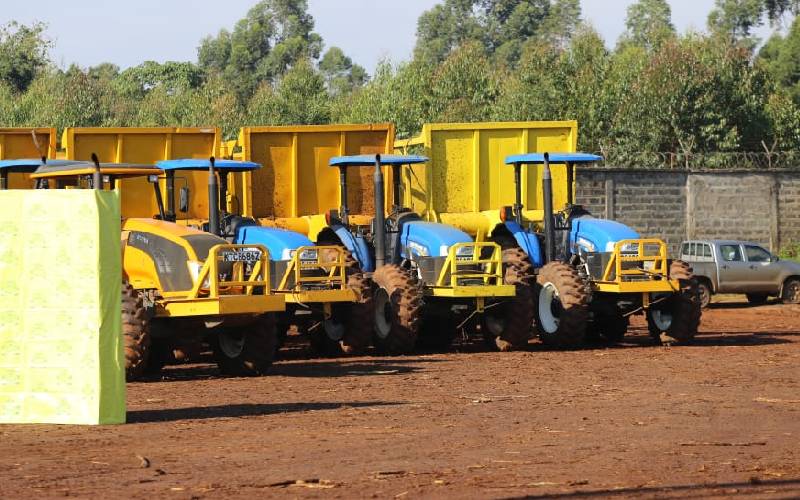 Sugarcane farmers in Kakamega and Bungoma counties are a happy lot after West Kenya Sugar Factory purchased 19 new tractors and trucks worth Sh108 million to boost cane productivity in the region.
While unveiling the heavy machinery at the Misikhu Weighing Bridge in Bungoma County, West Kenya chairman Jaswant Rai, said apart from cane productivity, the tractors will optimise farmers leading to growth.
He said the machinery is part of the investment being undertaken by the company to improve transportation challenges during bulk harvest.
"Sugarcane transportation to West Kenya factory has been a challenge during bulk productivity coupled by the bad state of the roads in the region hence the need for these equipment to make work easier," said Rai.
He said with the arrival of the machinery, the production turnover time is set to massively improve which in turn will ensure West Kenya continue to offer farmers the best prices and prompt payments.
West Kenya Sugar pays Sh3700 per ton of cane to farmers contracted by the private-owned sugar million firms.
Human resource and administration head Duncan Abwao said the new tractors will do haulage services in the region.
"The acquisition of these tractors has been motivated by the needs of our farmers so that we can be able to lift cane on a timely manner from where the harvesting is taking place to the point of crushing," said Abwao.
He indicated that the new tractors which bring the total number of their current fleet to 127 are serviceable machines that can work very fast.
"Our new machines are double baskets meaning they work faster than the single baskets," he added.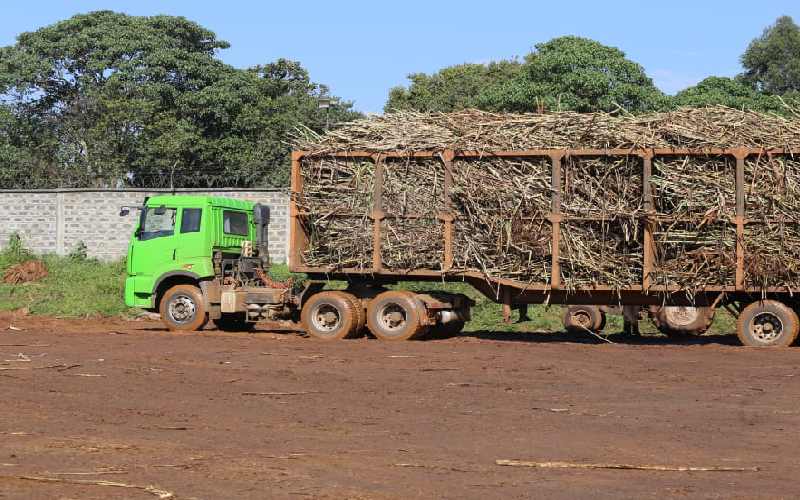 West Kenya Sugar agriculture workshop and transport general manager JJ Nicholas said they had brought the brand new tractors basically for their farmers since they cannot mill sugar without farmers.
He also said the move will help the farmers and the Company as well to get top quality cane and hence better quality sugar.
"We no longer want to hear complaints from farmers that their cane is lying on the farm for more than two to three days. We are now in an era where, once a farmer gets a permit to cut his cane, we bring our tractors on the farm the same day," said Nicholas.
The new acquisition adds to the Mahindra (85) and Landini (24) all based in Bungoma County.
The purchase of brand new equipment in the recent past has seen West Kenya controls 29 per cent share followed by Sukari Industries at 11 per cent with Olepito coming in third with two per cent of the total 292,040 sugar sales reported between January and June.
The investments by West Kenya has enabled it to occupy its long-held position one in both production and sugar sales, controlling nearly a third of the market share.