Focus energies on locust invasion, governors urge State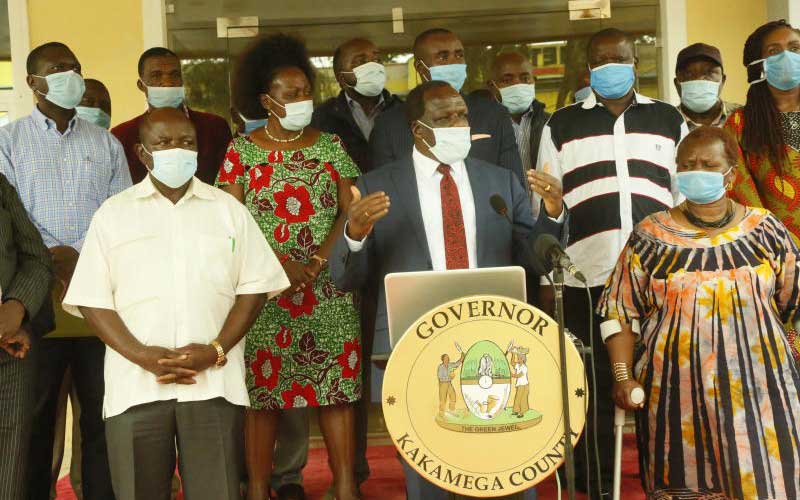 The Council of Governors (CoG) wants the national government to up its assistance to counties in the fight against desert locusts.
CoG Chairman Wycliffe Oparanya complained that the national government had directed all its energy in the fight against Covid-19 at the expense of the locusts that were already causing massive destruction in many counties.
Oparanya pointed out that the insects were a major threat to the country's food security adding that Kenyans risk facing starvation after overcoming Covid-19.
"The country is experiencing a huge magnitude of locusts that have never been here before. We need a concerted effort by both levels of government and other stakeholders and adequate funding to deal with the spread of the insects," said Oparanya.
He added that counties that were hard hit by the swarms are Turkana, Isiolo, Marsabit, Wajir, Garissa, Samburu, Meru, Tharaka Nithi, Nyandarua among others.
"The national government seem to have forgotten about fighting locusts and directed all the resources and energy on dealing with spread of Covid-19," he said in Kakamega at the weekend.
He added: "We are not saying that the national government is doing nothing to combat the invasion of the locusts but we want to see more action like what is being experienced in Covid-19 war."
Oparanya noted that CoG was worried that the locusts were invading counties regarded as food baskets for the nation.
He added that the national government should step up campaigns to bring on board development partners to provide funding, capacity building and expertise in containing the spread of locusts.
"Development partners should be encouraged to provide support to affected counties to deal with locusts," he added.
Oparanya commended counties for measures they have put in place to deal with the locust menace with the minimal resources at their disposal.
Take a quick survey and help us improve our website
Take a survey