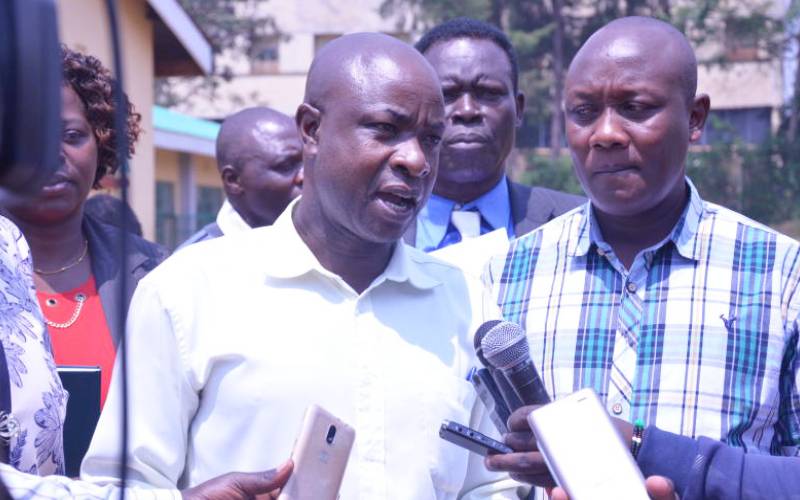 All households in Kakamega County will have piped water by 2022 if things go according to plan.
The county has invested in solar panels and electricity to ensure there's a constant power supply to pump water to reservoir tanks before it's supplied to households.
Swaka Limela, chairman of the Environment, Water and Natural Resources Committee at the County Assembly of Kakamega, said phase one of the multi-billion water project will consume a total of Sh400 million in the 2019/20 financial year.
Limela, who is also the Kisa North Ward rep, said at the end of the current financial year, 60 per cent of locals would have access to clean and piped drinking water, up from 20 per cent currently.
He spoke yesterday in Kakamega town while conducting a public participation meeting to ratify a bill seeking to establish the Kakamega County Rural Water and Sanitation Corporation that will be tasked with ensuring water reaches all people in rural areas.
The bill will also provide a legal framework for the provision of water and sanitation services in rural areas within the county
He said rates for supplying water in rural areas would be subsidised.
He said they had earmarked over 160 rural water schemes that have the capacity to supply water to over 10,000 households each.
Water schemes
Some of the rural water schemes earmarked for construction this financial year are Kongoni Water Supply, Sango Water Supply, Lumino Dam Water Project, Mwamba Water Project and Mukhuyu Water Project.
Others are Bukura-Ekapwonje Water Project, Ebuchinga Water Project, KWS Buyangu Water Project, Musanda Community Water Supply Project, Khwisero Community Water, Supply Project, Ituti Water Supply, Mwanzo WATSAN water supply and Munami ACK Borehole Water Supply.