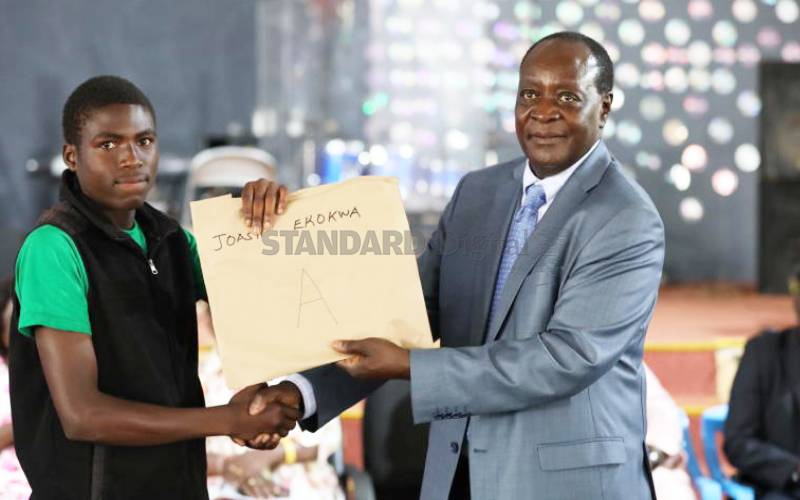 Governor Wilbur Ottichilo has doubled the Sh6 million allocation for the county scholarship programme in the 2019-20 financial year.
The programme, which will now be allocated Sh12 million, targets needy and bright students in secondary schools.
Speaking in Mbale town, Ottichilo said his government was committed to ensuring the programme was successful.
"We have 100 students who have already benefited from the initiative," Ottichilo said.
"The number of beneficiaries is set to increase next year, that's why I'm allocating more resources to the programme."
Addressing some of the beneficiaries in Mbale, Ottichilo urged them to work hard so that they can qualify for university.
"On completion of your secondary education, I want you to enrol for quality professional courses that will impart you with skills needed in the job market," said the governor.
Dolphin Ambaka, the mother of one of the beneficiaries, praised the programme, saying it had enabled her daughter to join Kisumu Girls School.
"When my daughter passed her KCPE exam, we didn't know where to get her school fees. My husband and I are jobless. We presented our case to the county government and we were helped," said Ms Ambaka.
Valencia Otieno, another beneficiary, also praised the programme: "My parents could not raise fees after I was selected to join Nyang'ori Boys High School. This programme paid my fees."