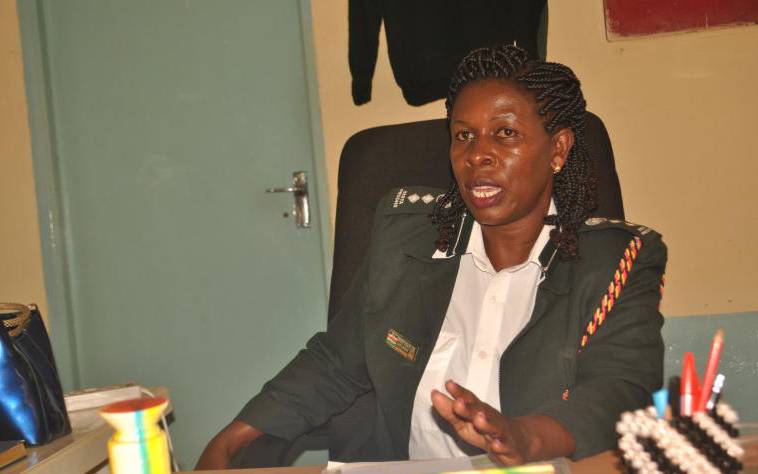 The rhythmic sound of feet tapping on sewing machines define the afternoon at Shikusa Borstal Prison in Kakamega County.
Boys in blue uniform are concentrating on their tailoring projects. Behind them, an instructor watches. He occasionally edges towards the boys and whispers instructions. Soon, the chatter of the machines creates harmony, drowning the silence in the room.
The boys admit that they love the noise. It distracts their thoughts that remind them of their past, and the burdens they bear at such young age.
Kevin (not his real name) is serving time for murder. In 2017, he was convicted alongside his brother for killing their mother's lover. He was 16-years-old.
Blatant disrespect
His voice falters into a whisper when he talks about the events that led to the murder. Their father was working away from home, and they realised their mother was having an affair. He says they were annoyed by the blatant disrespect and confidence of the man whenever he visited their home. One day as he was leaving the house, they accosted and descended on him with pangas.
"The man knew our father was alive but he still had an affair with my mother. We wanted to assault him but ended up killing him," he says.
His confession dawns the reality of the increasing number of young people, mostly teenagers who have been convicted of serious offences. The recently released 2019 economic survey indicates a spike in the number of children in juvenile centres. The survey says the highest percentage increase in convicted prison population was recorded for juveniles.
Last year, 2,241 children (17 years and below) were committed to detention centres for committing serious crime. This was up from 1,556 in 2017. The likelihood of a boy child committing crime and getting charged is more than ten times that of a girl.
Officer In-Charge of Shikusa Borstal Beverlyne Lungatso says the most common crimes for those placed in the institution are theft, murder, sexual offences, and being in possession of narcotics. She says most of the inmates do not serve maximum sentence as some are pardoned.
"A board gazetted by the government consisting of 11 members sits to review the sentences where some are pardoned," she says.
For John*, things never went as smoothly as the institution had hoped when he was first pardoned after being found guilty of a sexual offense. When he was released, his father rejected him.
He was first convicted in 2016 for defiling a 16-year-old girl. He was 15 years and in Class Six. He was handed a three-year sentence but only completed 18 months before he was pardoned.
"When I got home, my father said he wanted nothing to do with me. He went to stay with his uncle and the label of 'bad child' stuck with him.
"I was framed for attempting to defile my uncle's daughter aged six and I was arrested. We were taken to hospital and the clinical officer who examined us filed the Post Rape Care Form and P3 Form painting a verdict that there was an attempt to defile," he says.
He became a repeat offender and once again found himself at Shikusa Borstal Prison, and he blames it on the rejection he faced after serving time in the facility.
Psychologists however find a link between serving jail term and likelihood of committing another crime. Recidivism; the chances of relapse into criminal activity after being in prison is higher globally, with countries like the USA having rates as high as 60 per cent.
Mercy Chege, Director of programme, strategy and quality development at Plan International, a global organisation that advocates for children's rights, says systems for integration of children coming out of prison have not been developed to allow easy transition.
"The children need to be counselled so that they forgive themselves, and parents should also go through counselling so that they can give these children a second chance," she says.
Bottle it all up
Irene Shiundu, a social worker says when children are overwhelmed by emotional and psychological issues, they bottle it all up and explode.
"It is small issues such as parents who are constantly fighting that get into children. Cases of abuse in any form can also push children," she says.
One of the mothers whose son served two years in a borstal institution for defilement says she never talked about him.
"We moved out from the neighbourhood where he had defiled a three-year-old girl. I never talked about him. I forced myself to forget and when he came back, the bond we once had was gone. I feared him," she says.
The schools have 26 KCPE candidates and eight for KCSE. Class Seven has 28 students, Form One (4), form two (17) and Form Three (eight).