Millers in crisis as farmers hoard maize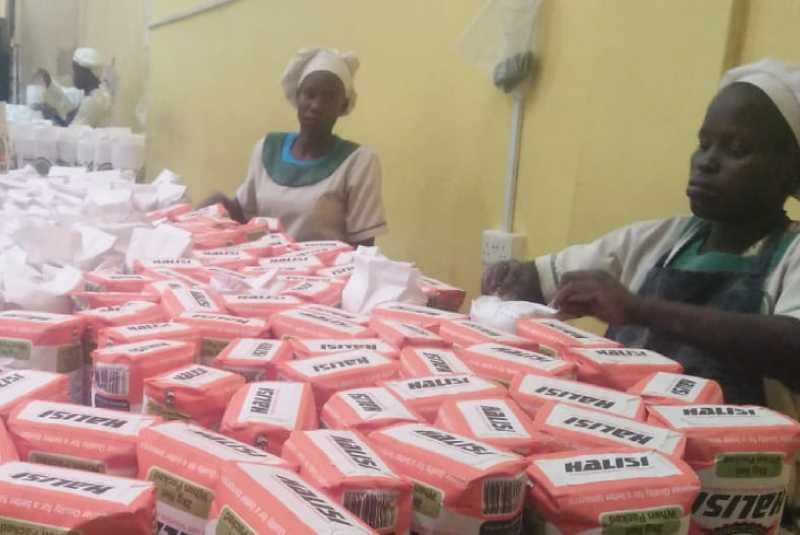 Maize millers in Western Kenya are facing crisis over low supply of the grains for processing of flour from farmers despite the surplus in the region.
Farmers are reluctant to give out their maize at between Sh25 and Sh35 being offered for two kilograms of the grain.
Several farmers interviewed in Nambale, Butula and Matayos constituencies said they will retain the cereals until the prices improves in the market.
Joel Mangeni, a farmer from Nambale said he spent at least Sh35, 000 to produce the maize on his three acre piece of land last season.
He expected to sell the grains afterwards. However, Mangeni has shelved plans to sell 38 bags he harvested due to low prices.
"I cannot sell 45 kilograms of maize at a current price of Sh1, 500 after spending a lot of money," said Mangeni. The decision by farmers to hold onto the produce is hurting local millers.
Western Deluxe Manager Paulene Maina said they were experiencing shortage of maize since the government announced new prices.
According to her, lack of enough maize has forced the Busia based factory to mill at least three times every week.
"Our operations have been affected by shortage of maize since farmers are not willing to sell to us maize until the price goes up," she Maina adding," the maize traders on their part want to sell to us maize very expensive when the government reduced the price of the flour."
Ms Maina further faulted Cabinet Secretary of Agriculture Mwangi Kiunjuri of revising the price of flour downward without consulting the millers.
CS Kiunjuri said last week that two-kilograms of maize should not be sold more than Sh75. The Western Deluxe Manager said they had abided by the new order on price but decried that cost of packing was still expensive due to the 8percent Value Added Tax (VAT) imposed petroleum products.
We are key players in the industry so the government should always be consulting us before coming up with new prices of the low because it is us who get affected by the new regulations," she maintained.
The miller is selling one-kilo bale of flour at Sh800 which has 24 packets while two-kilo bale with 12 packets is being sold at Sh780.
The Standard has also established that shops are still selling two-kilos of flour at Sh100. Areas where the flour is still being sold exorbitantly in Busia are Burumba, Cool-in, Bulanda, Ojamii among others.
MPs criticize Amina over foreign trips
Education Cabinet Secretary Amina Mohamed has been criticized for alleged frequent foreign trips at a time she should focus on preparations for the national exa