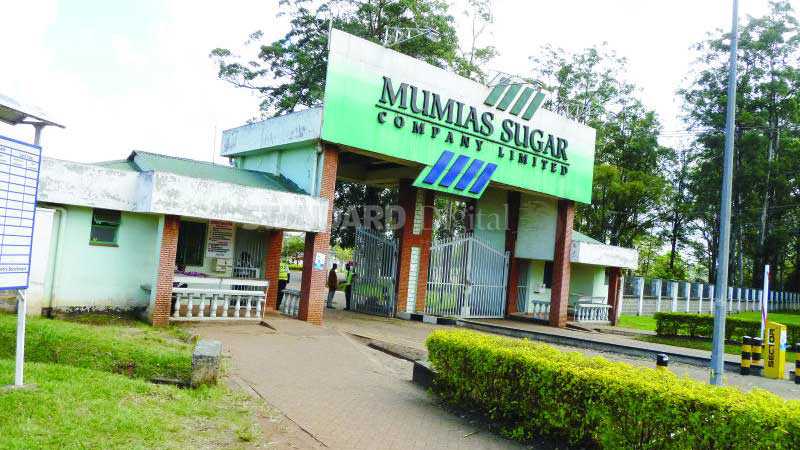 Political leaders and farmers from Kakamega are piling pressure on the national government to relinquish 20 per cent stake in Mumias Sugar Company.
Kakamega Governor Wycliffe Oparanya said his administration is ready to help revive the company if the management and the national government accept the offer.
The governor, MPs Ayub Savula (Lugari), Justus Murunga (Matungu) and Titus Khamala (Lurambi) argued that the State has no reason to cling on the shares yet agriculture is a devolved function.
They maintained that the county government is in a better position to understand problems ailing the company and seek solutions.
"We must have a say in the management of Mumias Sugar Company but that would be possible if the national government surrenders the shares it holds in the firm to us," argued the governor.
Mr Oparanya noted that private millers, Butali and West Kenya sugar factories, in Kakamega North were making profits due to proper management.
Speaking separately, Mr Savula wondered why the national government was reluctant to offload the shares to the county government.
"Mumias Sugar is in a sorry state, we must find solutions to the problems facing the firm including pushing the national government to relinquish the shares," said the legislator.
Special kitty
He said farmers must be empowered to grow cane to address raw material shortage.
"It is important for farmers to continue growing sugarcane, however, we urge the county government to establish a special kitty where funds can be sourced to pay farmers for cane deliveries," he said.
Mr Murunga urged farmers not to abandon the cash crop saying the miller requires a lot of cane to remain afloat.
"As farmers, we must endeavor to grow sugarcane as leaders continue addressing issues to do with payment," he said.
Mumias Sugar managing director Nashon Aseka had earlier lamented that farmers were not willing to supply them with cane owing to arrears amounting to Sh600 million.